Almost Friends features three Boise-Based headliners – Brett Badostain, Emma Arnold and Ryan Noacks who have pooled their talents in order to bring you, yes YOU, the very best night of live, stand-up comedy you will experience in a very long time.

Brett Badostain
Brett Badostain is a young doofus based out of Boise, ID. He performs stand-up and improv comedy, and has won competitions in both fields. Brett has opened for several comedians worth mentioning in a bio, including Auggie Smith, Emo Philips, and Hannibal Burress.
Emma Arnold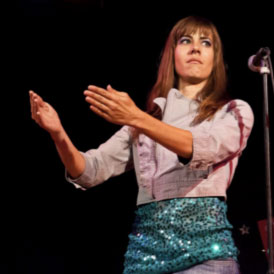 Emma Arnold is a comedian, published author, and storyteller. She is the host of Liquid Laugh's weekly open mic and was/will be a feature performer at both the 2014 and 2015 Idaho Laughfests. A regular headliner at Liquid Laughs in Boise, Emma has also opened for nationally renowned headliners Eddie Brill, David Huntsberger and Shane Torres. Emma Arnold was recently featured on the Sweet Show with Seth Herzog, and was the second place winner of The Moth Story Slam in New York City.
When not touring, she lives in Idaho, where she keeps children and bees with varying degrees of success.
Ryan Noack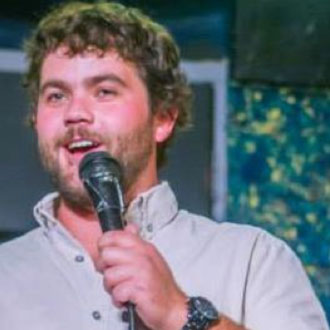 With his biting wit, cherubic aloofness and delightful personality, Ryan Noack has been entertaining audiences since 2003. A regular headliner around the Northwest, he uses his like-ability and charm to offset his twisted sense of humor. When not touring, he teaches Special Ed and coaches baseball. His unique point of view has been considered a guilty pleasure everywhere he goes. You don't need Ryan Noack, to laugh; but it helps.