Andrew Sleighter started in comedy looking for an outlet for his vulgar arguments for decency. Since then Andrew's laid-back style and clever writing has won him appreciation from fans and respect from his peers.
Andrew Sleighter is a regular at colleges and comedy clubs across the country. He has performed at the Bumbershoot Music and Arts Festival, the Bridgetown Comedy Festival, The Laugh Your Asheville-Off Comedy Festival and was a finalist at the Laughing Skull Festival in Atlanta. He's performed at the Cabo Comedy Festival and the Johnny Carson Great American Comedy Festival. Andrew is the creator and writer of the well read sports twitter Danica Patrick Ewing.
Andrew wrote and blogged for the Sports Show with Norm Macdonald on Comedy Central and was a regular on the MTV prank show Money From Strangers. He performed on Nuvo TV's Stand Up and Deliver and can be seen on the new season of Last Comic Standing.
Andrew's comedy has the ability to reach wide ranges of audiences and works in a diversity of rooms. Reliable and consistent, he rarely ends a show by lighting the stage on fire out of rage. Most importantly, he's constantly fascinated by, and eager to keep learning about stand-up.
Brian Moote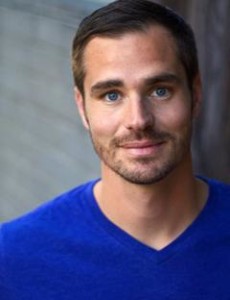 Brian Moote is a comedian, actor and radio personality originally from Whidbey Island. He has made TV appearances on the USA Network's "Characters Welcome," Nickelodeon's "Nickmom's Nite Out," MTV's "Money from Strangers" and AXS TV's "Gotham Live."
Currently he is one of the co-hosts of the Jackie, Marco and Moote show on 98.9 Click FM in Seattle. He also has a master's degree in social work because what fun is going through life without crippling student loan debt and horrible credit?
Brian Moote started performing stand up in 2005 while he was working as a teacher in the Seattle School District.
Andrew Sleighter
Brian Moote