Join us April Fools Day for an all-fools comedy show featuring co-headliners Jeremy Whitman, Jose Bolanes along with Mike Colleta and host JR Berard.
JOSE BOLANOS
Fans can always count on Jose Balanos for a laugh. He is known for his crazy stunts, and high energy. He has an arsenal of impressions and characters and has a very unique laugh and positive attitude.
A Tacoma native, Jose Balanos had been in the restaurant industry since he was 16 years old. At the age of 23 Jose decided to try stand-up comedy, and never looked back. He quickly started performing at Casinos, bars, and comedy clubs around Washington; and now can be seen at comedy clubs around the US!! Check him out on national TV on FOX's Dish Nation and on the radio on MOViN 92.5fm.
http://www.movin925.com/author/jose/
JEREMY WHITMAN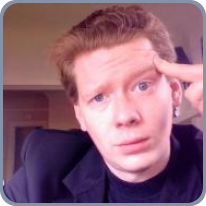 A life long resident of a notoriously white trash hamlet just outside of Tacoma Washington, Jeremy rests comfortably behind a veil of assumed innocence as he relates hilariously twisted tales of his childhood, and his less than opulent adult life. His shows start out strong and fast, and then continues on an upward spiral of hysterical amusement. Immediately, the crowd realizes that he is absolutely not what he appears to be, but instead something much more interesting.
Jeremy is a common and welcome sight in comedy clubs, colleges, and casinos throughout the country. By coupling an unstoppable drive with his own unique and well honed natural writing and performing abilities, he has risen quickly through the ranks making his mark as one of the sharpest, and most promising young comics on the scene today.
His disarming approach to a variety of topics allows him to take an audience almost anywhere. Once he possesses the stage audience members are often gleefully unaware of the direction he is going with a particular topic, or even how he's carried them so far into his own off-kilter psyche in the first place. All they can know for sure is that the ride was fast and funny, it shows no signs of slowing down, and the end result will be completely unexpected, highly innovative, and downright hilarious.