Billy Bonnell is a rising star hailing from Cleburne, Texas, and is known for his distinct Southern drawl, unique sense of humor and laid back style. Since his debut in San Diego in 2007 he has been gaining rapid popularity in Southern California. Quickly being named San Diego's Funniest Person in 2010 and again in 2012. He was named Comedian of the Month by SanDiego.com in February 2012 and has been featured multiple times on The Ice House Chronicles Podcast with Joe Rogan and Brian Redban.
He was named a Fresh Face by The Laugh Factory, Hollywood in August 2012 and for the past five years, has toured major clubs and colleges across the country where he has performed with, Jeff Garlin, Anthony Jeselnik, Chris Katan, Dane Cook, Jeff Ross, Garfunkel and Oates and countless others.
Billy is a co-founding member of The Tunguska Yacht Club, an online sketch group that has over 2 million views on YouTube and Funny or Die where he is a featured contributor. He's is an electric performer who combines cerebral one-liners, with an uncanny storytelling ability for a unique experience that have left audiences of clubs and colleges throughout the United States wondering, "How did he think of that?"
https://twitter.com/billybonnell
Edi Zanidache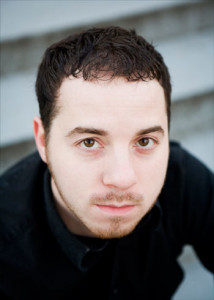 Edi Z can be compared to an exciting carnival ride that will never end but won't make you sick. A weird all around artist that employs comedic energy upon a crowd like some sort of comedy wizard. Or a lion ready to pounce on a helpless audience with his claws of humor. A giant humanoid can of Redbull that raps comedic flows so fast and so hard you'll feel a cool breeze of astonishment.
Born in Romania and Based out of Seattle, Edi Zanidache is an all around artist who has spent the last 11 years working as a stand-up comedian, actor, writer, and producer. He has performed stand up comedy all across The United States and as far out of the country as Canada! Opening for such large acts as Jeffery Ross, Bill Burr, and Patrice O'Neal to name a few. Edi has been a professional actor right out of high school by helping run a theater company and later pursing improv with It's A Mystery, a murder mystery dinner train ride. A few years later he started working in movies with his first major roll in a film called Matt's Chance, which he also co-wrote. The dark comedy stars Edward Furlong, Lee Majors, Margot Kidder, and Gary Busey. Edi recently was hired by Mirror Images LTD as an actor and co-producer for their latest movie called Beta Test, starring Larenz Tate, Manu Bennett, and Linden Ashby coming to theaters in 2015.