Bundt Cake is a carefully curated snapshot of Seattle's sprawling standup scene featuring only the best emerging and established comics and sprinkled with sketches, storytelling, videos, and other amusements. Like a bundt cake, the form is instantly familiar but the ingredients can vary wildly. Expect smart, progressive comedy and not a clunker in the bunch.
This month Bundt Cake includes Jason Goad, Mike Masilotti, Jeremy Whitman, Evelyn Jensen with a side of special guests.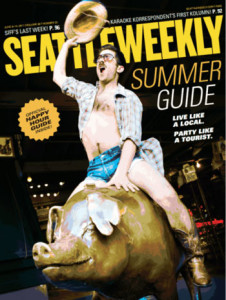 About Brett Hamil
Brett Hamil has been performing and producing shows in the Seattle comedy scene for the better part of a decade. The Stranger called him, "a truly treasured ham."
He's also a filmmaker, cartoonist, and writer. He pens a monthly humor column for City Arts magazine.