Carrie Snow is coming back to The Comedy Underground for ONE NIGHT ONLY! Yes, the woman who proved the 7,000 Sailors Can't Be Wrong, is returning to her home Seattle club.
Carrie wrote for "Roseanne", was featured in "The Aristocrats", and got published and married [both for the first time] just four years ago. She was most recently seen nationally on CNN's "History of Comedy". Her upcoming memoir is titled, "My Mom Is Meaner Than Your Mom".
Carrie will be joined by Northwest Icon, Peggy Platt [the only woman to ever win The Seattle Comedy Competition], Bhama Roget, Kristen Kirkham, and Barbara Sehr.

Carrie Snow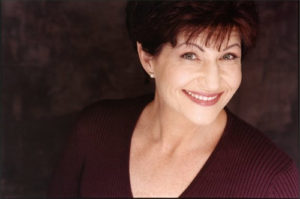 Carrie Snow is a Berkeley grad/comic/writer who has been doing standup for 39 years, almost got a talk show, wrote for "Roseanne", got fired by Roseanne, was featured in "The Aristocrats", did a solo show called, "7,000 Sailors Can't Be Wrong," then got published and married, both for the first time, just four years ago. She pulls her essays out like the tapeworm she dreamt of as a chubby little girl. The title of her allegedly forthcoming memoir is, "My Mom Is Meaner Than Your Mom."
https://www.facebook.com/carrie.snow
http://www.carriesnow.com

Peggy Platt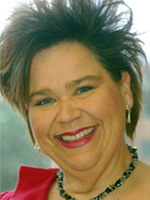 Peggy Platt is the only woman to win the Seattle International Comedy Competition. She is best known around Seattle for her holiday show, "Ham for the Holidays". She along with her comedy partner Lisa Koch have collaborated as "Dos Fallopia" for 26 years, and have created memorable shows such as Deja Poo, Pretty Girls, Not Too Bright, Twin Sisters of Different Cul-de-sacs, Glazing Saddles and Who's Afraid of Virginia Ham?

Bhama Roget
Bhama Roget started doing improv at age 16 when she joined the Improv Troupe at Booker T Washington School of the Arts in Dallas, TX. She moved to Seattle in 1997, and joined The Edge in 1999. In addition to Improv, Bhama appears regularly in local and regional theatre, on the hit web shows Cookus Interruptus (along with fellow Edgers Cynthia Lair and Frank Buxton) and Wrecked, for which she was nominated for an Indie Soap Award.

Barbara Sehr
After winning a series of Toastmasters International humorous speech competitions — much to her own surprise — Barbara Sehr was judged a potential comedian. With this determination, Barbara has taken her natural German sense of humor to new heights — not to mention an embarrassment of stages. She regularly performs standup comedy throughout the Puget Sound area, and also travels to conferences from Atlanta to Portland, Oregon, to deliver her personal story, a basket of motivation, and a spoonful (or two) of humor. Most recently she has added speaking engagements to talk about her successful weight management that helped her drop more than 150 pounds.

Kristen Kirkham
Kristen Kirkham started her comedy career working with Robin William's improv group in San Francisco, where the already recognized Williams, an accomplished comedy star, would often drop by unexpectedly to perform. She has performed varied comedy in numerous venues all over the world, but settled in Seattle to round out her career doing standup.