Christmas is Cancerred: A Holiday Benefit Featuring Dan Carroll and his Stupid Tumor.
Moderately famous comedian, Dan Carroll has been dealt one of God's cruelest hands… a tumor. The Seattle darling will be going under the knife December 9th to remove this malicious and life threatening* growth. Thanks to a crack team of highly trained specialists, and Dan's own, unyielding determination, odds of survival are good. But nothing comes without a price.
Though he may still draw breath on December 10th, a new looming threat of immense debt has emerged on the horizon. Dan is a brave soul who has decided to preserver still and will be performing a benefit show on December 18th, at 8PM here at the Comedy Underground. Dan will be joined by his close friends who are uniting under the banner of comedy to destroy the Debt Demon coming in to kill him. Join us as we laugh at Dan's impending demise, and help him pay this debt off while we are at it.
Too young to die, too poor to fight. Daniel needs your help!
Tickets are $20 and most of that goes directly toward the medical bills not covered by insurance.
Doors at 7:30pm, show at 8! Please tell all your friends!

Dan Carroll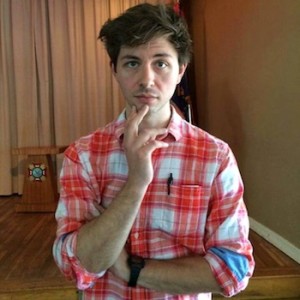 Dan Carroll started doing stand-up right here at the Comedy Underground. Well, not exactly here, the club used to be two blocks away. He actually helped move it. He's a pretty sweet guy like that. He's also super funny.
He's performed at both the Moore and Paramount Theaters as well as numerous competitions and festivals including Bumbershoot, the Seattle and San Francisco International Comedy Competitions, The Original Las Vegas Comedy Festival, and the Bridgetown Comedy Festival.
He lived in Seattle, New York, and his car. Long story.

Geoff Brousseau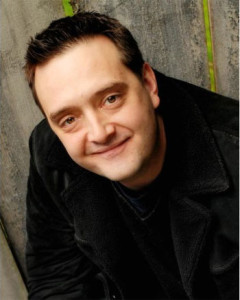 From Seattle, Geoff Brousseau shares a special something found in many of the great comics through the ages: he is an alcoholic from a broken home with a thriving inferiority complex. He made the decision to become a stand up comic after being told he should by people throughout his life. This decision, while not the stupidest he ever made, is nonetheless something Geoff can no longer take back.
Geoff Brousseau considers his jokes like he considers his women: "If it gets laughs, marry it".
Geoff is single. If you like someone who tells the truth and is honest about himself, sometimes brutally, Geoff is your guy. Remember, Geoff is who you would be if you had made just 43 more bad decisions.
This is not to be missed.
https://www.facebook.com/geoff.brousseau
*No evidence as of yet that this tumor is malicious or life-threatening.