Don Friesen: Smart and savvy highly caffeinated comedy
If you missed Don's hilarious Showtime one-hour Special, "Ask Your Mom," you've got to catch him Live! Engaging, clever, and just flat-out funny, Don captures the irony of parenting, marriage and everyday absurdities through characters, voices, parodies and some of the best written routines around. The Seattle Post-Intelligencer says, "Friesen will leave a lasting comic impression," and describes him as, "offbeat, satirical, self-deprecating and slightly out of control."
As the only two-time winner in the 36-year history of the prestigious San Francisco International Comedy Competition, Friesen ignites the stage with a playful, high-energy spoof of his life as a modern suburban dad trying to get through the day with a bit of money in the bank and a scrap of dignity intact.
He's a wanna-be geek who constantly upgrades to the latest tech, but can never get it to work, leading to signature bits about tech support, Idiots Guides, texting and passwords.
Friesen's credits include Showtime, Live at Gotham, The Lewis Black Christmas Special, and Comics Unleashed. He was also featured in TBS' "The Comedy Festival" in Las Vegas and is a wildly popular on KLOS' 5:00 Funnies and XM Sirius satellite radio.
https://www.facebook.com/DonFriesen
http://www.donfriesen.com

Dustin Nickerson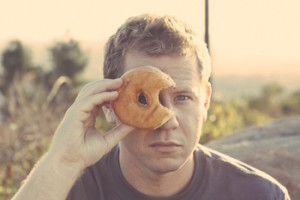 A 2015 finalist in San Diego's Funniest Person Contest, Dustin Nickerson performs in clubs, colleges, corporate events, churches, casinos, and colleges throughout the country. Dustin brings you into his life through his jokes about marriage, kids, culture, childhood, and being called "Justin" his whole life. Original, candid, poignant, observational, relatable, and engaging are words often used to describe Dustin's brand of comedy.
Born and raised in Seattle, but now adjusting to life in Southern California, Dustin is a humble yet intelligent comic. He's been seen on the PBS Comedy Hour, Hulu, Rooftop Comedy, ComedyTime TV, UT-TV, and is a weekend regular at dozens of clubs across the country. He's showcased for Comedy Central Up Next, the Christian Comedy Association National Conference, has been heard on the Daren Streblow Comedy Show, KSDW 88.9FM, as well as the Scott and BR Show on 1090AM.
He describes himself as, "the world's most average person" but is far from it when on stage.