Don Friesen: Smart and savvy highly caffeinated comedy
If you missed Don's hilarious Showtime one-hour Special, "Ask Your Mom," you've got to catch him Live! Engaging, clever, and just flat-out funny, Don captures the irony of parenting, marriage and everyday absurdities through characters, voices, parodies and some of the best written routines around. The Seattle Post-Intelligencer says, "Friesen will leave a lasting comic impression," and describes him as, "offbeat, satirical, self-deprecating and slightly out of control."
As the only two-time winner in the 36-year history of the prestigious San Francisco International Comedy Competition, Friesen ignites the stage with a playful, high-energy spoof of his life as a modern suburban dad trying to get through the day with a bit of money in the bank and a scrap of dignity intact.
He's a wanna-be geek who constantly upgrades to the latest tech, but can never get it to work, leading to signature bits about tech support, Idiots Guides, texting and passwords.
Friesen's credits include Showtime, Live at Gotham, The Lewis Black Christmas Special, and Comics Unleashed. He was also featured in TBS' "The Comedy Festival" in Las Vegas and is a wildly popular on KLOS' 5:00 Funnies and XM Sirius satellite radio.
https://www.facebook.com/DonFriesen
http://www.donfriesen.com

Patrick O'Sullivan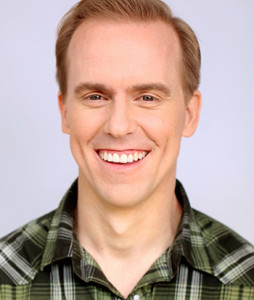 The darkly humorous and unique upbringing of Patrick O'Sullivan seems to have carried over to his adult life and he'll tell you about it on stage. His impressions and physical comedy are a natural fit for his tales of being the son of Irish immigrants, dating in the technology generation gap and living in the madness of Hollywood.
Patrick played Johnny Unitas on the ABC sitcom The Neighbors for two seasons and can be seen on ABC's Dr. Ken and FOX's Grandfathered this year. He has major roles in two 2016 film releases: The Thinning and Internet Famous. You may also have seen him on Adult Swim, Comedy Central or the popular online channel Totally Sketch.
This multi-faceted performer played Gary Busey in the cult stage show Point Break Live!, toured the country with his troupe of Christopher Walken impersonators, portrayed Jim Carrey's dad in a flashback in Mr. Popper's Penguins and produced a new documentary on Lenny Bruce titled Looking for Lenny.
Locally he has been heard on Seattle Sports Radio with Dave 'Softy' Mahler. You can keep track of Patrick by following him on Twitter @tricksully.