The Dope Show features Northern Lights Comedy Competition Winner Tyler Smith brings The Dope Show to the Comedy Underground, featuring some of the finest comedians performing a set completely sober, then leaving the stage to smoke some of the Pacific Northwests finest cannabis only to come back and perform again super high.
This show features Jose Bolanos, Lisa Wallen, Dwayne Paul Cullan, Tyler Smith and Drew Barth.
Tyler Smith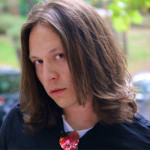 Tyler Smith is a Seattle-based Comedian whose clever humor is gaining attention in the Northwest. He won the Northern Lights comedian competition in 2012 making him officially the funniest medicated comedian in Seattle. No stranger to competitions Tyler has been a finalist is Yakima Comedy Competition, and a semi-finalist in the Make Jack Laugh competition and the Grit City Comedy Competition. He was featured at Bumbershoot in 2012 & 2013. Tyler also is the host of the marijuana cooking show "Something's Burning".
Tyler has been known for his stoner wit, cracking jokes about taboo subjects not just to get a rise out of the audience but to show people how humor can be found in the darkest of topics.
Drew Barth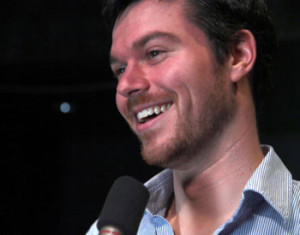 Drew Barth is one of the fastest rising comedy stars in the Northwest. Born just outside the city of Seattle, what started as a dare in high school has become a full time career.
After making the finals of the Seattle International Comedy Competition, Drew Barth spent a great deal of time in Los Angeles performing at clubs such as The Comedy Store, Laugh Factory, and The Improv, honing his craft.