The Dope Show features Northern Lights Comedy Competition Winner Tyler Smith brings The Dope Show to the Comedy Underground, featuring some of the finest comedians performing a set completely sober, then leaving the stage to smoke some of the Pacific Northwests finest cannabis only to come back and perform again super high.
This show features Jim Stewart Allen, Amani Taylor and Kay Harris
Jim Stewart Allen
Jim Stewart Allen is a stand-up who found his comedic groove and voice in Bellingham, Washington, while going to Western Washington University. He now performs all over the Pacific Northwest and his jokes range anywhere from 18th century muskets to NFL Punters. He puts on a show called "Oregon Trail Live!" where he plays the 90's computer game Oregon Trail in front of a live audience and talks about it, thus completing one of his 4th grade dreams of being a professional Oregon Trail player.
You have also seen him at Emerald City Comic-Con and many other places that invite weirdness into their doors.
https://www.facebook.com/jim.s.allen
@JimStewartAllen
Tyler Smith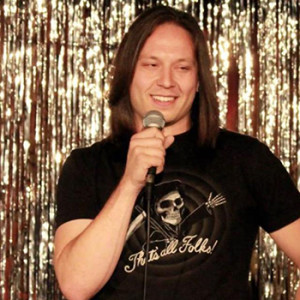 Tyler Smith is a Seattle-based Comedian whose clever humor is gaining attention in the Northwest. He won the Northern Lights comedian competition in 2012 making him officially the funniest medicated comedian in Seattle. He won Comedy on Trial (Seattle) in 2014. He was featured at Bumbershoot three years in a row. Tyler also is the host of the marijuana cooking show "Something's Burning".
In 2015, Tyler was a regional finalist for StandupNBC. Not only a comedian he is also a producer of the Dope Show. The Dope Show being a comedy show where comic perform sober than go get f***ing high and perform all over again. He also is one of the producers for The Highlarious Comedy festival put on in Seattle yearly.
Tyler has been known for his stoner wit, cracking jokes about taboo subjects not just to get a rise out of the audience but to show people how humor can be found in the darkest of topics.