The Dope Show features Northern Lights Comedy Competition Winner Tyler Smith brings The Dope Show to the Comedy Underground, featuring some of the finest comedians performing a set completely sober, then leaving the stage to smoke some of the Pacific Northwests finest cannabis only to come back and perform again, but super high.
This show features Alex Elkin, Andy Miller and Jesse Weyrick.
Alex Elkin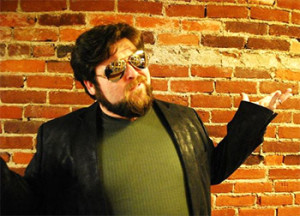 Alex Elkin started his comedy career in the clubs of Hollywood California in 1994 before he was old enough to be allowed in the front door. At age 18 he took on the wilds of the Jungle Cruise as a skipper for the Disneyland Resort cracking jokes on and off the boat. Fast forward a few years and having worked with national acts such as Hannibal Buress, Ralphie May, Gabriel Iglesias, Pauly Shore and Carlos Mencia to name just a few.
Alex Elkin has headlined the #1 comedy show in Las Vegas The Dirty@12:30 as well as Harvey's in Portland, Reno/Tahoe Comedy Club, Improvs and more. In 2014 and 2015 Alex produced two of his own cross-country tours which can be followed on Facebook and Twitter at #careersonfiretour. Alex Elkin can be heard as "Beans" on The Brickwall Comedy Show (#1 Afternoon Radio Show in Eugene Oregon) on All Comedy 1450, a radio station of which he is a co-founding owner. Alex has been seen on Last Comic Standing, E!'s The Simple Life, Seasons 4 & 5 of TNT's LEVERAGE and on NBC's GRIMM.
http://www.alexelkin.com
https://www.facebook.com/AlexElkinComic/
Tyler Smith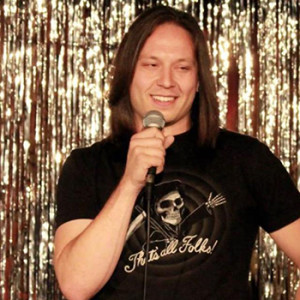 Tyler Smith is a Seattle-based Comedian whose clever humor is gaining attention in the Northwest. He won the Northern Lights comedian competition in 2012 making him officially the funniest medicated comedian in Seattle. He won Comedy on Trial (Seattle) in 2014. He was featured at Bumbershoot three years in a row. Tyler also is the host of the marijuana cooking show "Something's Burning".
In 2015, Tyler was a regional finalist for StandupNBC. Not only a comedian he is also a producer of the Dope Show. The Dope Show being a comedy show where comic perform sober than go get f***ing high and perform all over again. He also is one of the producers for The Highlarious Comedy festival put on in Seattle yearly.
Tyler has been known for his stoner wit, cracking jokes about taboo subjects not just to get a rise out of the audience but to show people how humor can be found in the darkest of topics.