Drake Witham's comedy career began at an office Christmas party in a room filled with 200 co-workers. He had them all laughing with devastating impressions of his editors and criticisms of his employer, the Dallas Morning News. But not everyone liked the show. One of the editors was reduced to tears.
It wasn't a mean-spirited show but Witham decided it was time to leave journalism behind. Within six months he was in Los Angeles, wowing audiences with his deadpan delivery and razor-sharp wit.
An award-winning journalist, Witham always enjoyed making co-workers laugh. He once organized pager-races in which two competitors set their rigs to vibrate and dialed furiously, trying to move them to the finish line.
A graduate of the University of Washington, Witham has performed on Comedy Central's Live at Gotham and the Late Late Show with Craig Ferguson. He won the Seattle Comedy Competition and has twice spent ten days performing for the troops in Iraq.
Kate Willett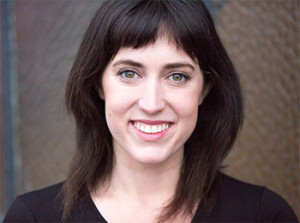 San Francisco magazine describes Kate Willett as "a comedian you should know about," so here's the info: You can catch her Comedy Central debut this winter on "This Is Not Happening" She's a regular feature for Margaret Cho who she's toured with nationally and internationally. You might have seen her on Fusion TV or heard her on the Risk! podcast with Kevin Allison. She's was named a top "Artist to Watch in 2016" by SF Weekly, has opened for comedians like Kyle Kinane, Jen Kirkman, Anthony Jeselnik, Dana Gould, Jackie Kashian, Myq Kaplan, and Michael Che, and produces four of the best alternative comedy shows in the city including "The Mission Position" at Lost Weekend Video which CourtingComedy.com calls "the next great tradition in San Francisco Comedy."
She's appeared in the 2015 Just for Laughs Montreal Comedy Festival, Limestone Comedy Festival, and San Francisco Sketchfest (3 years in a row). She's a regular feature at comedy clubs all over the country and a favorite of audience members, flannel clad skateboarders, and all of her twenty-three roommates.