The Comedy Underground is pleased to announce that once again we have partnered with Uproar Entertainment for a comedy album recording with Feral Ozel. The Seattle Comedy Underground has become the Go-To place to record comedy albums in the United States. It's due to our fantastic audience.
Feraz Ozel is a stand up comedian, actor and writer based out of Los Angeles, CA. He tours across the country providing crowds with a diverse and energetic brand of insightful comedy. Feraz has appeared on national television on 2 Broke Girls, Comics Unleashed, and The Doctors, as well as on Hulu's Coming to the Stage. Feraz performed in the 2016 CBS Diversity Showcase and wrote several sketches that appeared in the show as well. In 2014, he was a part of NBC's Stand up for Diversity showcase in San Francisco. His podcast INFOdels is gaining immense popularity, and was listed by iTunes as a top 10 "New and Noteworthy" podcast, allowing it to be featured on the front page of iTunes numerous times. You can catch him regularly performing at Los Angeles's hottest comedy clubs including The Comedy Store and The Improv.
About Uproar Comedy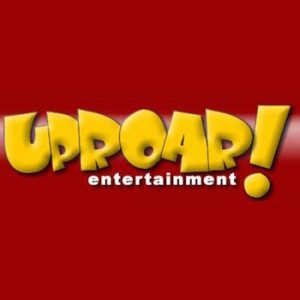 Uproar Entertainment is committed to recording and promoting today's most talented comedians. From discovery at comedy festivals throughout the country (where Uproar gives a recording contract to the winners), to state of the art recording live in top comedy clubs, Uproar nurtures, supports and develops the best comedic talents of our time. Recent comedy recordings at Comedy Underground include Jen Murphy, Tamar Kattan, Travis Simmons, Steven Briggs, Jodi Miller and many more in 2015.
Our unique catalog boasts seasoned veterans of the stand-up comedy world such as Brian Regan, Bobby Collins, John Pinette, Alonzo Bodden, Margaret Cho, Pablo Francisco, Suzanne Westenhoefer, and Scott Kennedy among others, as well as up-and-comers Tyler Boeh, John Moses, AJ Finney, Andrew Norelli, and Kabir Singh, just to name a few.
The Comedy Underground is the go-to comedy club for Uproar Comedy to record comics in front of a live audience.
For more information and to check out some great comedy, visit http://www.uproarcomedycd.com.