The Comedy Underground is pleased to announce that once again we have partnered with Uproar Entertainment for a comedy album recording with Gayla Johnson. The Seattle Comedy Underground has become the go-to place for comedians to record comedy albums in the United States. We think it's due to our fantastic audience.
Gayla Johnson is a multi-talented comedian with a diverse background that spans the worlds of theater and broadcast journalism. After earning her degree in broadcast journalism, Gayla's dreams of becoming a News Reporter ended abruptly when the editor of her 'then' news job had no compassion for Lucille Ball on her deathbed. Realizing that reporting hard news was a heartless career, she moved on to acting, worked her way into public speaking and then conquered her ultimate challenge by successfully expanding her talents to Stand-up Comedy.
Through her comedy, Johnson is breaking through the color lines that still exist in entertainment and life by exploring the thought that most people are alike and see themselves in others – in other words, everyone is guilty! Drawing material from her personal life stories her performances have garnered attention and wins from a host of comedy competitions including, The Ice House Comedy Club Comedy Contest, "Positive I can Entertain" Compeitition, Funniest Female, and the Make Me LAFF Competition. She was honored by the LA Comedy Awards with the Most Hilarious Comedian award. She appears regularly at comedy clubs in Los Angeles, the UK and Montreal.
Johnson names Richard Pryor as one of several influences due to his honest, uncensored and gritty delivery. Lucille Ball, Carol Burnett and Betty White have been noted leaders in the industry who inspired her with their willingness to think outside of the box, depart from social expectations and take on zany, silly roles that often weren't expected of women of the day.
Johnson has appeared on Comic Unleashed, SiTV's Laff Jam, Inside Joke, BET Comic View, TBS Comedy Festival and the Comedy Time Series on YouTube. She is a seasoned television actress with recurring roles on past shows such as Showtime's "Fierce Funny Women" and ABC's "Don't Trust the B—- in Apartment 23", as well as "Brothers and Sisters," "Beverly Hills 90210" and "The Practice." As a veteran theater actress, Johnson starred in several productions including For Colored Girls, Who Considered Suicide When the Rainbow was Enough, A Raisin in the Sun, La Brea Tar Pits: No Exit and numerous improv and sketch comedy shows.
Although quoted as saying "Stand-up Comedy is the one thing you can do badly and no one will laugh at you", Gayla has been called "Comedically Adroit" by critics. A diverse, intelligent comedienne, Gayla entertains audiences with her stories and her characters, treating her listener to her unique view of the world we live in.
https://www.facebook.com/gaylajohnson
@gaylajohnson
About Uproar Comedy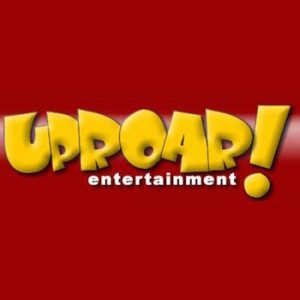 Uproar Entertainment is committed to recording and promoting today's most talented comedians. From discovery at comedy festivals throughout the country (where Uproar gives a recording contract to the winners), to state of the art recording live in top comedy clubs, Uproar nurtures, supports and develops the best comedic talents of our time. Recent comedy recordings at Comedy Underground include Kristin Key, Feraz Ozel, Jen Murphy, Tamar Kattan, Travis Simmons, Steven Briggs, Jodi Miller and many more in 2015.
Uproar's unique catalog boasts seasoned veterans of the stand-up comedy world such as Brian Regan, Bobby Collins, John Pinette, Alonzo Bodden, Margaret Cho, Pablo Francisco, Suzanne Westenhoefer, and Scott Kennedy among others, as well as up-and-comers Tyler Boeh, John Moses, AJ Finney, Andrew Norelli, and Kabir Singh, just to name a few.
The Comedy Underground is the go-to comedy club for Uproar Comedy to record comics in front of a live audience.
For more information and to check out some great comedy, visit http://www.uproarcomedycd.com.