This benefit was created by Joe Larson to help families having to uproot and relocate in order to get their child treated at a major hospital. It's called Giggles and Grit, because how else do you get through it?
This year an all-star cast brings you the first annual Giggle and Grit to benefit two year old Thelma Mae Briney. She is being treated at Seattle Children's Hospital for a rare and aggressive cancer. Little Thelma hails from Montana and her family is temporarily relocated to Seattle for at least 9 months so she can undergo treatment.
Come support Thelma and enjoy a fantastic show featuring Joe Larson (currently can be seen on Discovery Family's new show: Babies Behaving Badly), Seattle legend John Keister (Almost Live), funny man Andrew Rivers (The 206, Fox) and the hilarious David Crowe (seen on Showtime, Comedy Central). AND acoustic set by the one and only, local guitar god Ayron Jones.
This is going to be an incredible show for a great cause. We can't wait to see you there and PLEASE bring everyone you know – we plan to sell this out so get your tickets today!
If you can't make it but still want to support Thelma please donate at www.gofundme.com/prayforthelmamae
About Joe Larson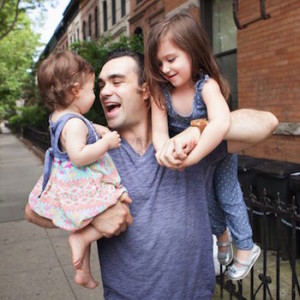 Joe Larson is a Seattle born, second generation standup comedian living in New York City. He is currently writing for and staring in Babies Behaving Badly on Discovery Family, Fridays 8pm EST.
"As a father of two young daughters, my heart goes out to any parent struggling to care for their family, hopefully sustaining their current employment, all the while doing anything necessary to get a sick child the care they need. This benefit was founded when I heard about little Thelma, whose mother is a childhood friend of my wife. I wanted to do some small part to ease their burden – and I can't do it without your help! Giggles & Grit will be an annual event sponsoring families like Thelma's every year. Let's make the first annual a huge success for The Briney Family!" – Joe Larson
DAVID CROWE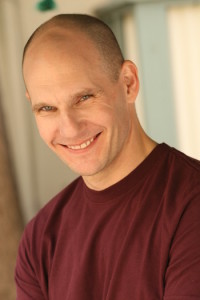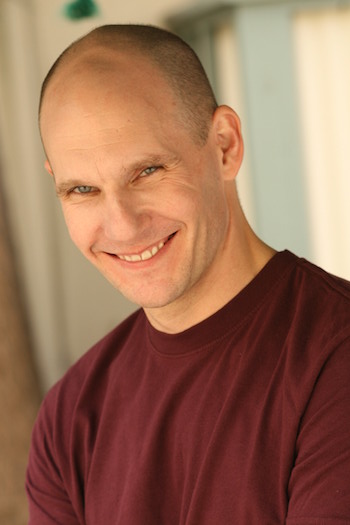 Crowe is armed with a "gallery of facial expressions", a host of accents and a "nerdy charisma that is utterly captivating."
David Crowe has been featured on Showtime with his own One Hour Comedy Special "Crooked Finger," along with numerous appearances on Comedy Central, Bob&Tom Radio, SiriusXM and Pandora. Overseas, he crushed the competition at the Edinburgh International Fringe Festival garnering three perfect 5-Star reviews from their rather sticky and jaded press.
To date, David Crowe has released five comedy albums. He believes the best way to stay sharp and relevant is to continue to hone and perfect new material at comedy clubs across the country with the goal of releasing an new comedy special every few years.
John Keister
John Keister is a Seattle-based comedian, writer, commentator and motivational speaker, best known as the host of the local comedy program Almost Live!