This benefit was created by Joe Larson to help families having to uproot from Montana and relocate to Seattle in order to get their child treated at Children's Hospital. It's called Giggles & Grit, because how else do you get through it?
This year an all-star cast brings you the second annual Giggles and Grit to benefit Sarah Magera. She is being treated at Seattle Children's Hospital for a third recurrence of AML (acute myeloid leukemia). Sarah is receiving her second bone marrow transplant and enduring round three of cancer treatment. She will be in Seattle through the end of the year with her mother Wendy while the rest of her family remain in Montana.
Come support Sarah's fight and enjoy a fantastic show featuring Joe Larson (from Discovery Family's Babies Behaving Badly, Laughs on FOX and Gotham Comedy Live) Geoff Lott (see on The 206) and Michelle Westford (from Up Late NW). And back by popular demand, local guitar god Ayron Jones.
This is going to be an incredible show for a great cause. We can't wait to see you there and PLEASE bring everyone you know – we plan to sell this out so get your tickets today!
If you can't make it but still want to support Sarah and ease the financial burden of her long stay in Seattle, you can donate here.
https://www.gofundme.com/25tuqt8

About Joe Larson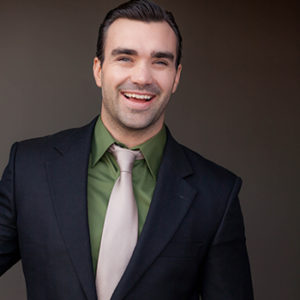 Joe Larson is a Seattle born, second generation standup comedian living in New York City. He is currently writing for and staring in Babies Behaving Badly on Discovery Family, Fridays 8pm EST.
Joe Larson is a husband, father and comedian who's been seen on Gotham Comedy Live, America's Got Talent and The Tonight Show's "Laugh Squad." He has been nominated for a prestigious MAC Award for "Best Up-And-Coming Comedian" and was a finalist in both the Johnny Carson Great American Comedy Festival and the Boston Comedy Festival and appeared in the film Stand Up 360.
Most recently, you can see Joe on Babies Behaving Badly on the Discovery Family channel and as a host on Laughs on FOX.