The Comedy Underground is pleased to announce that once again we have partnered with Uproar Entertainment for a comedy album recording with Jen Murphy.
After starting her stand up career in New York where she spent many years performing in live Theatre, Sketch, and Improv troupes, Jen Murphy moved to Los Angeles 9 years ago and has since been seen on NBC's Last Comic Standing, Comics Unleashed with Byron Allen on ABC, her own half hour special on TLC called, This Is Why You're Still Single, LAUGHS TV on FOX, and the the comedic film DUMBBELLS released in January 2014.
Her first album, Size Does Matter is available through Uproar Records.
http://jenmurphylive.com
@jenmurphycomedy
Rodger Lizaola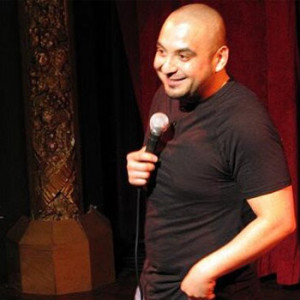 Since 2003 Rodger Lizaola has been pretty awesome at telling Jokes. So he has been doing so to strangers in bars and comedy clubs across the country.
Growing up on the mean streets of Gilroy, CA. Rodger always had a knack to make his friends laugh as well as those around him, but to get on stage seemed terrifying. Stage fright aside, the opportunity presented itself in February 2003 when he moved to Seattle, Wa. Rodger took the stage at Comedy Underground. Those first 3 mins were absolutely terrifying and exhilarating at the same time. Though the first years were tough and humbling he stuck with it and became one of the youngest headliners in the Northwest.
Lizaola has opened up for such acts as comedy legend David Brenner, Eddie Brill, Louis CK, Tom Cotter, Mike Epps, Jimmy Dore, Tom Rhoads, Ty Barnett, and Alonzo Bodden as well as such Musical acts as The Black Eyed Peas, Pussycat Dolls, Baby Bash, Rhianna, The Fabulous Thunderbirds, Good Charlotte, and The Backstreet Boys.
Rodger has also performed at some of the finest venues across the country such as Punchline Comedy Club, Improv, Cobbs Comedy Club, Comedy Underground, the historic Johnny Carson Theater in Norfolk NE, Paramount and Moore Theaters In Seattle WA. and some dudes basement at a party… (there was free beer).
He was the champion of a Renton comedy contest were he beat 8 competitors to win 100$, I love Renton T-shirt, and the admiration of about 47 people. Was an invitee Las Vegas Comedy Festival(2007), Great American Comedy Festival (2009), Montana Comedy Festival (2012), Finalist in the San Francisco International Comedy Competition (2009), 2X Finalist Seattle International Comedy Competition (2009,2013) as well as performing for the Seattle Mariners 2008 spring training.
http://rodgerlizaola.com
@RodgerLizaola45
About Uproar Comedy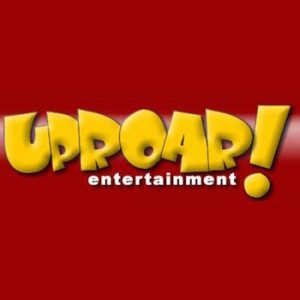 Uproar Entertainment is committed to recording and promoting today's most talented comedians. From discovery at comedy festivals throughout the country (where Uproar gives a recording contract to the winners), to state of the art recording live in top comedy clubs, Uproar nurtures, supports and develops the best comedic talents of our time. Our unique catalog boasts seasoned veterans of the stand-up comedy world such as Brian Regan, Bobby Collins, John Pinette, Alonzo Bodden, Margaret Cho, Pablo Francisco, Suzanne Westenhoefer, and Scott Kennedy among others, as well as up-and-comers Tyler Boeh, John Moses, AJ Finney, Andrew Norelli, and Kabir Singh, just to name a few.
The Comedy Underground is the go-to comedy club for Uproar Comedy to record comics in front of a live audience.
For more information and to check out some great comedy, visit http://www.uproarcomedycd.com.
Albums by Jen Murphy