This show is being recorded by Uproar Comedy for an upcoming comedy album!
Jodi Miller has been performing stand up comedy all over the country for over 16 years and has also done several military tours, entertaining troops overseas Afghanistan.
Jodi was on Season IX of America's Got Talent where she received a standing ovation from all four of the judges!
She's recentley been seen on Gotham Comedy Live and Comics Unleashed and was a reoccurring guest commentator on CNN's Showbiz Tonight. Also been seen on The Tonight Show, Comedy Central, TRU TV, SyFy, GSN and Playboy Plus.
Jodi was writer on the Cinemax series Co-Ed Confidential and is also the co-author of the WTF Series: WTF College, WTF Work, WTF Women SRSLY WTF, WTF America and the over-the-top OMG:GUYS all available in stores and online now.
And just in case you were wondering, yes she has a cat! JUST ONE CAT!
http://jodimill.wix.com/jodi-miller
About Uproar Comedy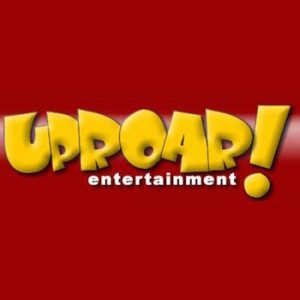 Uproar Entertainment is committed to recording and promoting today's most talented comedians. From discovery at comedy festivals throughout the country (where Uproar gives a recording contract to the winners), to state of the art recording live in top comedy clubs, Uproar nurtures, supports and develops the best comedic talents of our time. Our unique catalog boasts seasoned veterans of the stand-up comedy world such as Brian Regan, Bobby Collins, John Pinette, Alonzo Bodden, Margaret Cho, Pablo Francisco, Suzanne Westenhoefer, and Scott Kennedy among others, as well as up-and-comers Tyler Boeh, John Moses, AJ Finney, Andrew Norelli, and Kabir Singh, just to name a few.
The Comedy Underground is the go-to comedy club for Uproar Comedy to record comics in front of a live audience. For more information and to check out some great comedy, visit http://www.uproarcomedycd.com.