Seattle native John Gardner brings his smart and edgy brand of humor to a Wednesday showcase packed with weekend-level talent.
This show features Jamal Harrington, Jesse Weyrick, Wilfred Padua, Dwayne Paul Cullen, Chris Moran, Tyler Smith, and Travis Nelson.
Bill Nye the Science Guy will be stopping by tonight to do a set as well for an upcoming documentary.
Chris Moran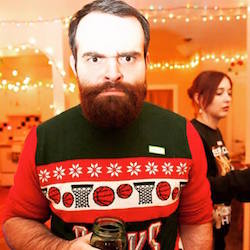 Chris Moran started comedy at legendary Giggles Comedy Club at the age of 16. In the years following Chris became one of the youngest working comics ever in the Pacific Northwest and became a regular at several clubs as well as many bars in the region. Moran's style of humor can be summarized as, "cheerful cynicism" with a focus on his life and the way he sees the world around him.
Jamal Harrington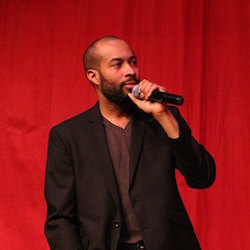 Before telling jokes on stage, Jamal Harrington produced stand up comedy shows off the stage in New York City. While booking and watching many novice and nationally touring acts perform for six years in various comedy clubs, Harrington decided to take the plunge into comedy after moving to Seattle, Wa. There he began performing at open mics throughout the city where he learned to find his comedic voice and manufacture an act. In 2013 Harrington placed 3rd in the "Make Danny Laugh" comedy competition where Danny Bonaduce was one of the judges at The Parlor in Bellevue, Wa. Afterwards he appeared as a guest on Seattle's KZOK "The Danny Bonaduce & Sarah Morning Show".
While performing Harrington continues to produce stand up comedy shows throughout the Pacific Northwest. He currently produces the JAMCO. Comedy Series at the Renton Civic Theatre in Renton, Wa.
Wilfred Padua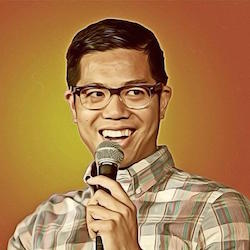 Wilfred Padua is a comedian from Seattle who has an MFA in Writing from some school in Chicago. He has performed at Bumbershoot, Bridgetown Comedy Festival, the Boring Time Comedy Festival, the Laughing Devil Festival in NYC, and Summer Meltdown Music Festival.