The Comedy Underground is happy to announce we have partnered with Uproar Entertainment to bring you cutting edge entertainment by bringing in Julia Scotti for a comedy recording. Seattle Comedy Underground has become the go-to place for comedians to record comedy albums in the United States. We think it's due to our fantastic audience.
About Julia Scotti
Julia is a nationally headlining comedian, former teacher, author, speaker, and woman of transgendered experience. She was a quarter-finalist and fan favorite on season 11 of America's Got Talent on NBC in 2016.
Originally from Fairview, New Jersey, for the first 48 years she was better known as comedian Rick Scotti. She toured the country, appearing at venues all over the United States and Canada, both as a headliner in comedy clubs and as an opening act for artists such as Lou Rawls, Chicago, and Frankie Valli and The Four Seasons. Julia has appeared on numerous television and radio shows as well as commercials.
In 2000, Julia left comedy to begin her life altering transition, and also to begin her new career as a teacher, where she remained for seven years. She was self-employed for a time, but in 2011, after a ten year layoff from comedy, Julia returned to the stage. Her new brand of comedy is fierce, honest, and fearless. She has been described as a "force of nature", "a cross between Sam Kinison and Mrs. Doubtfire", and like a "chainsaw flying through the room".
Julia was a quarter-finalist on season 11 America's Got Talent in 2016. She was a judge's favorite with Simon Cowell saying "you genuinely made me laugh", and Howie Mandel quoted as saying "you have so much to offer, you are a joy."
In 2012, Julia had been named one of the Top Five Transgender Comedians in the country by Advocate Magazine. Since then, she has gone on to become the first transgendered woman and finalist in the New York Based Ladies of Laughter Competition. She has performed at the Boston Comedy Festival, and in 2014 was one of the winners of the Laughlin Laugh Festival in Nevada.
Today, you can find Julia performing at comedy clubs and theaters around the country. When she isn't making people laugh, Julia often speaks at teacher in-services on the subject of bullying and transgendered youth issues.
http://www.juliascotti.com
https://www.facebook.com/julia.scotti.5
@JuliaScotti4

https://www.youtube.com/watch?v=yPfTAyNftxE

Mike Capozzola
Mike Capozzola is a Bay Area based Stand Up Comedian and a published cartoonist (MAD Magazine, Ted Talks, WIRED, Best of McSweeney's). He's on the Advisory Board of The Cartoon Art Museum in San Francisco. He produces and hosts the annual "Comics 4 Comix" comedy event there.
About Uproar Comedy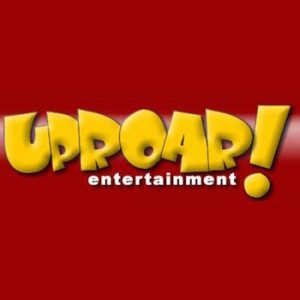 Uproar Entertainment is committed to recording and promoting today's most talented comedians. From discovery at comedy festivals throughout the country (where Uproar gives a recording contract to the winners), to state of the art recording live in top comedy clubs, Uproar nurtures, supports and develops the best comedic talents of our time. Recent comedy recordings at Comedy Underground include Gala Johnson, Kristin Key, Feraz Ozel, Jen Murphy, Tamar Kattan, Travis Simmons, Steven Briggs, Jodi Miller and many more over the last few years.
Uproar's unique catalog boasts seasoned veterans of the stand-up comedy world such as Brian Regan, Bobby Collins, John Pinette, Alonzo Bodden, Margaret Cho, Pablo Francisco, Suzanne Westenhoefer, and Scott Kennedy among others, as well as up-and-comers Tyler Boeh, John Moses, AJ Finney, Andrew Norelli, and Kabir Singh, just to name a few.
The Comedy Underground is the go-to comedy club for Uproar Comedy to record comics in front of a live audience.
For more information and to check out some great comedy, visit http://www.uproarcomedycd.com.