Kat made her stand up debut by competing in Rooftop Comedy's National College Comedy Competition, where the public voted her into the Final Four, landing her a spot in the prestigious Aspen Rooftop Comedy Festival.
Since then she has made multiple appearances in the Out of Bounds Comedy Festival, the Laugh Track Festival, and the Women in Comedy Festival. She was just recently a finalist in the Magners Comedy Festival, the World Series of Comedy, and The Laughing Skull Festival. She was personally invited to perform in Tom Arnold's Laughing with the Stars and has graced the stage of the world renowned Caroline's on Broadway in New York. Her talents extend beyond stand up into improv and sketch, which she performs at the Upright Citizens Brigade and Westside Comedy Theaters in Los Angeles. Kat earned the attention of media and audience alike at the Women in Comedy Festival in Boston where she took home the Friars Club Audience Award and was named a "Comic to Watch" by Time Out New York.
Chris Moran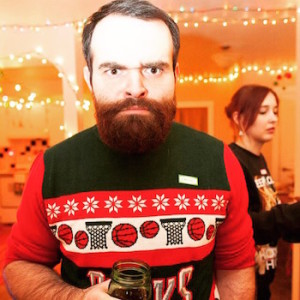 Chris Moran started performing at comedy clubs at the age of 16. In the years following Chris became one of the youngest working comics ever in the Pacific Northwest and became a regular at several clubs as well as many bars in the region.
Moran's style of humor can be summarized as "cheerful cynicism" with a focus on his life and the way he sees the world around him.
He was featured on "The 206" and was in the movie "Max Rules" and has worked with the likes of Theo Von, Ty Barnett, Brian Scolaro, Bret Ernst and Louie Anderson.
http://www.moranimal.com
https://www.facebook.com/cmoranimal
https://twitter.com/seamoran