That's right! Two of Seattle's Best comedians are performing together at the Comedy Underground! Both are recording comedy albums, but this may not be one of the shows. Both are headliners in their own right. That have decided to come together, in some weird Marvel Avengers like fashion, to have an amazing night of comedy.
Kortney Shane Williams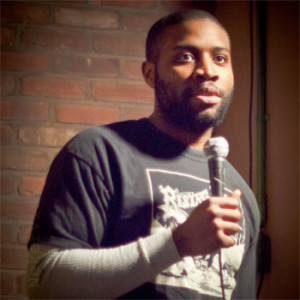 The master of satire has been a part of The Bridgetown Comedy Festival, Boston Comedy Festival, Laughing Skull Comedy Festival, and Bumbershoot Arts festival. Kortney Shane Williams self-deprecating humor has won him finalist spots in both Comedy Central's South Beach Comedy Festival Competition and NBC's Stand-Up Showcase.
Kortney Shane Williams is an international touring comedian. He started his comedy career while attending The University of South Florida in Tampa, FL. He ended up in Seattle Washington for what he thought was a week of shows, but soon turned into a place where he would hone his craft.
Kortney has opened for Hannibal Buress, Mike Wilmot, Darryl Lenox, David Alan Grier, and Dave Chappelle. He has appeared on CBS, Comedy Time at the Icehouse, Laughs TV on Fox, and The 206 on NBC. His writing he has been featured on Yahoo while his comedy sports blog Comedic Prose is regularly highlighted on FoxSport.com.
Kortney's personable style of joke telling makes him a must see act. Currently he can be heard on Pandora, Spotify, or find his weekly Podcast "Kortney's Last Show Podcast" and latest comedy album, I'm Right About This on iTunes.
https://itunes.apple.com/us/podcast/the-last-show-podcast/
http://kortneyshanewilliams.com


Rodger Lizaola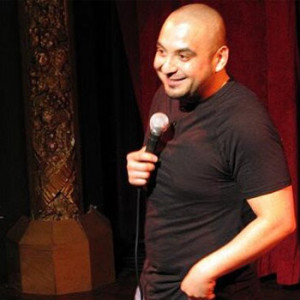 Since 2003 Rodger Lizaola has been pretty awesome at telling Jokes. So he has been doing so to strangers in bars and comedy clubs across the country.
Growing up on the mean streets of Gilroy, CA. Rodger always had a knack to make his friends laugh as well as those around him, but to get on stage seemed terrifying. Stage fright aside, the opportunity presented itself in February 2003 when he moved to Seattle, Wa. Rodger took the stage at Comedy Underground. Those first 3 mins were absolutely terrifying and exhilarating at the same time. Though the first years were tough and humbling he stuck with it and became one of the youngest headliners in the Northwest.
Lizaola has opened up for such acts as comedy legend David Brenner, Eddie Brill, Louis CK, Tom Cotter, Mike Epps, Jimmy Dore, Tom Rhoads, Ty Barnett, and Alonzo Bodden as well as such Musical acts as The Black Eyed Peas, Pussycat Dolls, Baby Bash, Rhianna, The Fabulous Thunderbirds, Good Charlotte, and The Backstreet Boys.
Rodger has also performed at some of the finest venues across the country such as Punchline Comedy Club, Improv, Cobbs Comedy Club, Comedy Underground, the historic Johnny Carson Theater in Norfolk NE, Paramount and Moore Theaters In Seattle WA. and some dudes basement at a party… (there was free beer).
He was the champion of a Renton comedy contest were he beat 8 competitors to win 100$, I love Renton T-shirt, and the admiration of about 47 people. Was an invitee Las Vegas Comedy Festival(2007), Great American Comedy Festival (2009), Montana Comedy Festival (2012), Finalist in the San Francisco International Comedy Competition (2009), 2X Finalist Seattle International Comedy Competition (2009,2013) as well as performing for the Seattle Mariners 2008 spring training.