The Comedy Underground is pleased to announce that once again we have partnered with Uproar Entertainment for a comedy album recording with Kristin Key. The Seattle Comedy Underground has become the Go-To place to record comedy albums in the United States. It's due to our fantastic audience.
Comedian Kristin Key is best known for being a season favorite on NBC's "Last Comic Standing" season 4. She has also been featured on Comics Unleashed, The Bob and Tom Show, The Las Vegas Comedy Festival and appears regularly on VH1's "100 Greatest" series.
Kristin got her comedy start in the small west Texas town of Amarillo when she was still a teen. She seemed like any other sweet well-behaved preacher's daughter…until she opened her mouth. Now, based in LA, Kristin Key's show is fast paced, quick-witted, and fearless. With the blend of music, comedy, and her spontaneous sense of humor anything can happen and no two shows are the same.
"Perfect delivery." – Gary Marshall Last Comic Standing Celebrity Judge
"Hilarious! She's not afraid to improvise." – Colorado Springs Independent
"Kristin Key is funny and very original"– TheSeriousComedySite.com
http://www.kristinkey.com
@thekristinkey

Daniel Carroll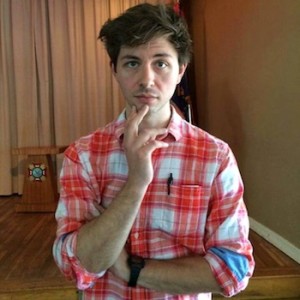 Daniel Carroll started doing stand up right here at the Comedy Underground. Well, not exactly here, the club used to be two blocks away. He actually helped move it. He's a pretty sweet guy like that. He's also super funny. He's performed at both the Moore and Paramount Theaters as well as numerous competitions and festivals including Bumbershoot, the Seattle and San Francisco International Comedy Competitions, The Original Las Vegas Comedy Festival, and Bridgetown.
He lived in Seattle, New York, and his car. Long story.
About Uproar Comedy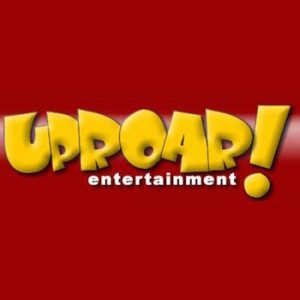 Uproar Entertainment is committed to recording and promoting today's most talented comedians. From discovery at comedy festivals throughout the country (where Uproar gives a recording contract to the winners), to state of the art recording live in top comedy clubs, Uproar nurtures, supports and develops the best comedic talents of our time. Recent comedy recordings at Comedy Underground include Feraz Ozel, Jen Murphy, Tamar Kattan, Travis Simmons, Steven Briggs, Jodi Miller and many more in 2015.
Uproar's unique catalog boasts seasoned veterans of the stand-up comedy world such as Brian Regan, Bobby Collins, John Pinette, Alonzo Bodden, Margaret Cho, Pablo Francisco, Suzanne Westenhoefer, and Scott Kennedy among others, as well as up-and-comers Tyler Boeh, John Moses, AJ Finney, Andrew Norelli, and Kabir Singh, just to name a few.
The Comedy Underground is the go-to comedy club for Uproar Comedy to record comics in front of a live audience.
For more information and to check out some great comedy, visit http://www.uproarcomedycd.com.