Ever wonder about the stories that your Uber or Lyft driver has to tell. Well, this show will open your eyes to would of rideshare driving. Come share laughter with comedians who have been known to moonlight as Lyft and/or Uber drivers. Come see Kortney Shane Williams (Bridgetown Comedy Festival, SICC Finalist), Nigel Larson, Silas Lindenstein (The 206, Laughing Devil Comedy Festival), Layth Sihan, Harlem Blu, Robert Pidde, Josh Chambers (Bumbershoot, Ballard Boyz), and Nick Rosman.
A portion of this shows proceeds will go a charity to help fight drunk driving. Use Lyft code: LAUGHSHARE for a your free first time Lyft ride to or from this event.

Kortney Shane Williams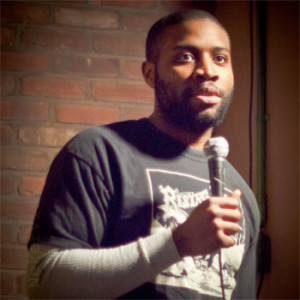 Kortney Shane Williams is recording an album at the Seattle Comedy Underground October 21-22. Kortney is a master of satire has been a part of The Bridgetown Comedy Festival, Boston Comedy Festival, Laughing Skull Comedy Festival, and Bumbershoot Arts festival. Kortney's self-deprecating humor has won him finalist spots in both Comedy Central's South Beach Comedy Festival Competition and NBC's Stand-Up Showcase.
Kortney Shane Williams is an international touring comedian. He started his comedy career while attending The University of South Florida in Tampa, FL. He ended up in Seattle Washington for what he thought was a week of shows, but soon turned into a place where he would hone his craft.
Kortney has opened for Hannibal Buress, Mike Wilmot, Darryl Lenox, David Alan Grier, and Dave Chappelle. He has appeared on CBS, Comedy Time at the Icehouse, Laughs TV on Fox, and The 206 on NBC. His writing he has been featured on Yahoo while his comedy sports blog Comedic Prose is regularly highlighted on FoxSport.com.
Kortney's personable style of joke telling makes him a must see act. Currently he can be heard on Pandora, Spotify, or find his weekly Podcast "Kortney's Last Show Podcast" and latest comedy album, I'm Right About This on iTunes.
https://itunes.apple.com/us/podcast/the-last-show-podcast/
http://kortneyshanewilliams.com


Silas Lindenstein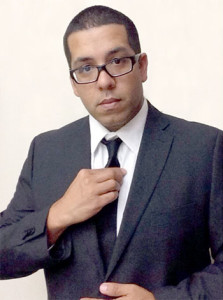 Silas Lindenstein is the mocha almond fudge of stand up comedy; not very dark, but not very light, bringing balance to the force of comedy. Sweet, yet savory, and just the perfect amount of nuttiness. With his sharp wit and confusing ethnicity, he examines his life as a father, husband and wannabe starship captain.
Silas recently appeared on television show The 206 and will be performing in the 2015 Laughing Devil Comedy Festival. He was recently a semi finalist in the 2014 Sacramento Comedy Festival, a finalist in the 2013 Shades of Laughter Comedy Competition and the 2012 Make Jack Laugh Comedy Competition. He also performed at the EMP 2013 New Years Eve Bash in Seattle.
He performs in comedy clubs, theaters, and other venues around the Pacific Northwest.