This show features Gabriel Rutledge, Luke Severeid, Phil Kopezynski, Dustin Hempstead, Tyler Smith and of course, Michael Evans.
Michael Evans

Be it from the depths of twisted social and moral perspective, or the light of simple civil acknowledgement, Michael Evans covers both ends of the spectrum and everything in between, turning the brutal and risky into relatable and hilarious. Currently residing in Seattle, he grew up near Vancouver, WA, and spent four college years in Spokane where his natural knack and love for making people laugh led him to the open mic stand up scene in Spokane. Quickly finding his groove and gaining traction in Spokane, Michael wasted no time making his presence known and finding success in the greater Northwestern United States, performing at clubs, colleges, bars, venues and featuring on comedy tours, as far east as New York City.
http://www.michaelevanscomedy.com
@MiclBC

Gabriel Rutledge
"Gabriel Rutledge is a quick thinking, fast talking, hard working bad ass."
– Louisville Weekly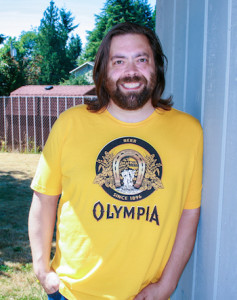 Gabriel Rutledge was the winner of the Seattle International Comedy Competition and has made television appearances on Comedy Central, FOX, Nickelodeon, and the nationally syndicated Comedy.TV and Comics Unleashed. 

He is also a frequent guest on the Bob and Tom radio show.


Gabriel has performed at the HBO/TBS Comedy Festival in Las Vegas, the Laughing Skull Comedy Festival in Atlanta, the Bridgetown Comedy Festival in Portland, and the Great American Comedy Festival held in Johnny Carson's home town of Norfolk Nebraska.


Gabriel Rutledge has released two albums; "Sometimes Laughter Hurts" and "Breeder" that can be heard on Sirius Satellite Radio, 24/7 Comedy Radio, and wherever you want if you buy one.
He is also author of the book, "Happiness Isn't Funny: True Stories of a Road Comic."


Rutledge makes his home in one of the great entertainment capitals of the world; Olympia, Washington.

http://gabrielrutledge.com
@gaberutledge