Come join us for One Laugh at a Time, a night of sober laughter at the Comedy Underground!
All of your comedians for the evening are either sober or in recovery and we wanted to bring a show for those who are largely ignored when it comes to entertainment.
One Laugh at a Time features Daniel Carroll, Liz Donehue, Sam Miller, Garth James Purkett, Athena Nation, Brent Blakley and Ben Floyd.
For more information, visit: http://tinyurl.com/onelaughshow.
Liz Donehue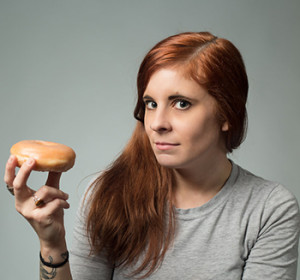 Liz Donehue grew up in Seattle, where she realized she wanted to do more with her Creative Writing degree than sleep on her mom's couch and watch reruns of Ghost Adventures. After relocating to Minneapolis in 2011, she began shaping her edgy and assertive style of comedy at Acme Comedy Company and the Comedy Corner Underground. One year after stepping on stage for the first time, Liz was voted a finalist in the "Funniest Person in the Twin Cities" contest for her sharp, percipient humor and clever writing.
In 2015, she moved home to Seattle to continue her comedic hot streak, just in time for the season premiere of Ghost Adventures.
@LizDonehue
Daniel Carroll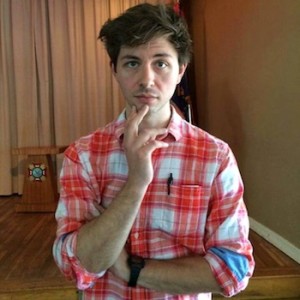 Daniel Carroll started doing stand up right here at the Comedy Underground. Well, not exactly here, the club used to be two blocks away. He actually helped move it. He's a pretty sweet guy like that. He's also super funny. He's performed at both the Moore and Paramount Theaters as well as numerous competitions and festivals including Bumbershoot, the Seattle and San Francisco International Comedy Competitions, The Original Las Vegas Comedy Festival and Bridgetown.
@dannysummertime
Athena Nation
Multi-festival filmmaker, somewhat published writer, science nerd, comedian and Supermom.
@AthenaNation