Veteran Seattle comedian/artist Rod Long returns home for a rare local appearance at the Comedy Underground.
Long works exclusively for Norwegian Cruise Lines and has also worked for Holland America, Princess and Royal Caribbean. A Past Seattle International Competition Winner he has shared the stage with Anita Baker, Smokey Robinson, Ray Charles, Chuck Berry, and The Temptations to name a few. A professional photographer and former associate editor at Petersen's Photographic Magazine in Los Angeles, his travel images can be seen at longscapes.photoshelter.com.
Simon Kaufman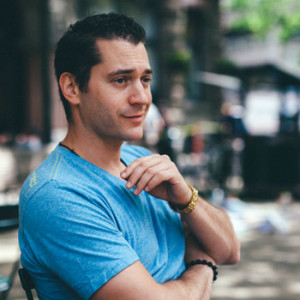 There are many problems in the world, luckily we have Simon Kaufman to solve them all for us on stage.
Simon Kaufman's performances are a form of social commentary on society. Taking a stoic philosophical viewpoint towards his life, Simon's stand up act is like an orator standing in the Forum of Ancient Rome using his humor as a means of speaking to his fellow countrymen as the empire declines.
Simon jokes about having grown up in a Jewish Home in the inner city and having two sets of friends. Being the only white guy on many of his little league sports teams and being exposed to both the Jewish culture as well as the minority inner city culture has left Simon with a rich understanding of all aspects of the American spectrum that few get to have. From the city to the country Simon's jokes appeal to everybody. Having been raised in Seattle during the grunge revolution has also given him a cool artistic vibe that ties his work together in a fun and unique way.
His comedy is cerebral but not stuffy and therefore works for all different types of audiences. His act is about the chaos of life, the over consumption of modern times, lack of leadership, and depicts and documents these crazy times and our current age of rapid evolution.
Simon is also a practitioner of Yoga and Transcendental Meditation and works to draw his art from his inner intuitive self and not just his intellect. Overall he tries to have a positive spin on his performance and hopes to make it an uplifting experience by making people laugh.
@SimonKaufman
http://www.simonkaufman.com
https://www.facebook.com/SimonKaufmanComedy/