The 36th Annual Seattle International Comedy Competition is underway! This is the final show of the first week of Preliminaries.
The top 5 comics from the Preliminaries make the semi-finals; all the semi-finalists win some cash, and get to compete for the title by performing for 10 minutes nightly for 5 shows. The rest go home.
Tomorrow, the second round of preliminaries kicks off with 15 new comics. See both shows and catch all the talent back-to-back!
For more information regarding the Seattle International Comedy Competition, visit http://seattlecomedycompetition.org
Appearing Tonight at Comedy Underground:
This show features: Anica Cihla, Kate Ghiloni, Abi Harrison, Samson Koletkar, Silas Lindenstein, Emmett Montgomery, Stephanie Oberto, Wilfred Padua, Al Park, Patrick Ramirez, Andrew Rivers , Will Spottedbear, Neeraj Srinivasan, Owen Straw, Rick Taylor and Kortney Shane Williams.
Tonight's Emcee: Cory Michaelis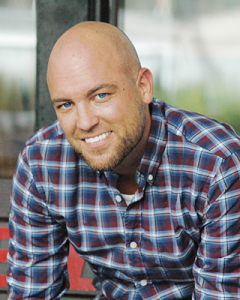 A teacher by day and comic by night, Cory Michaelis keeps his act edgy enough to keep the audience from feeling like they're in his 10th grade History class. Cory cleverly tells short stories and jokes that try to get audiences to think but are silly and absurd as well.
Cory is a regular in all of the clubs in the Pacific Northwest and has headlined clubs, colleges, casinos, and weird bars all over the country. He didn't win the 2013 World Series of Comedy (semi-finals), the 2012 Seattle International Comedy Competition, or the 2014 Tacoma Comedy Contest (2nd) but he took another crack at the SICC and made the 2014 finals. Cory is proud to say he has brought a great comedy show to his hometown of Everett, Washington as host and producer of "Everett Comedy Night", a premier comedy show that is in its third year of monthly sold out shows.
http://corymichaelis.com
https://twitter.com/MrCoryMichaelis
Related Shows:
The Comedy Underground is the only venue where you can catch each week of the Preliminaries and the Semi-Finals.
We suggest buying tickets in advance because these shows sell out.