Seattle's Best Comedy is the Comedy Underground weekly comedy show featuring the best and brightest local comedians doing short sets, coming together for one show.
From the up-and-coming to the already established, we bring together some of the best comedians Seattle has to offer all in one place.
This show features Hans Kim, Liz Donehue, Brett Hamil, Kortney Shane Williams, Duane Goad and Tyler Smith.

Duane Goad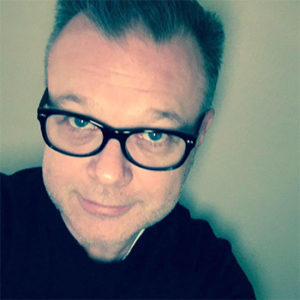 Duane Goad is a Canadian born, Seattle based comedian who has entertained audiences all over the U.S. & Canada with his quick, sarcastic and self-depricating style of comedy. He has performed at some of North America's top comedy clubs including, Yuk Yuks, The Improv and Comedyworks. Duane has been seen at numerous comedy festivals including Funny or Die's Oddball Comedy Festival, The Las Vegas Comedy Festival, The Bumbershoot Arts Festival and The Vancouver Comedy Festival and was a finalist in the Seattle International Comedy Competition.
​
As an actor, Duane has been seen and heard in numerous commercials including The FX Network, Gillette Razors, Ford and Microsoft. He co-starred in the independent comedy 'Hello. My Name is Dick Licker' and the short film '80s Ending' seen on the Comedy Central series 'Atom Films Presents…' Northwest television audiences may recognize Duane from his appearances on the popular Seattle-based sketch comedy shows 'Up Late NW' and 'The 206'.
​
Most recently, Duane was a contributing writer and voice over talent for MSN-TV. His work on shows like 'In Pictures', 'Late Night In Daylight' and 'Nerdology' combined, had over 25 million viewers. Duane can also be heard every week on The Podaholcis Comedy Network hosting his own show, 'The Goadcast'.