Seattle's Best Comedy is the Comedy Underground weekly comedy show featuring the best and brightest local comedians doing short sets, coming together for one show.
From the up-and-coming to the already established, we bring together some of the best comedians Seattle has to offer all in one place.
This show features Rachel Walls, Chase Mayers, Brett Hamil, Kortney Shane Williams and Tony Daniel.

Brett Hamil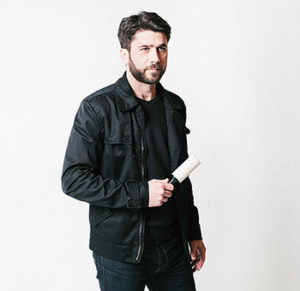 Brett Hamil is a comic, writer and host of The Seattle Process. The Stranger called him "a truly treasured ham" and the Seattle Weekly said, "Hamil stands as the city's premier political comic."
His debut comedy album, Grower, was recorded at the Underground and released earlier this year by Uproar Records, and this weekend he'll entertain the masses with a whole new batch of personal, observational jokes.
https://www.facebook.com/SeattleProcess/
http://bretthamil.com
@BrettHamil

Kortney Shane Williams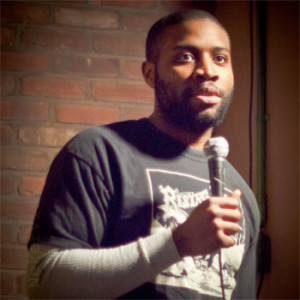 The master of satire has been a part of The Bridgetown Comedy Festival, Boston Comedy Festival, Laughing Skull Comedy Festival, and Bumbershoot Arts festival. Kortney Shane Williams self-deprecating humor has won him finalist spots in both Comedy Central's South Beach Comedy Festival Competition and NBC's Stand-Up Showcase.
Kortney Shane Williams is an international touring comedian. He started his comedy career while attending The University of South Florida in Tampa, FL. He ended up in Seattle Washington for what he thought was a week of shows, but soon turned into a place where he would hone his craft.
Kortney has opened for Hannibal Buress, Mike Wilmot, Darryl Lenox, David Alan Grier, and Dave Chappelle. He has appeared on CBS, Comedy Time at the Icehouse, Laughs TV on Fox, and The 206 on NBC. His writing he has been featured on Yahoo while his comedy sports blog Comedic Prose is regularly highlighted on FoxSport.com.
Kortney's personable style of joke telling makes him a must see act. Currently he can be heard on Pandora, Spotify, or find his weekly Podcast "Kortney's Last Show Podcast" and latest comedy album, I'm Right About This on iTunes.
https://itunes.apple.com/us/podcast/the-last-show-podcast/
http://kortneyshanewilliams.com


Tony Daniel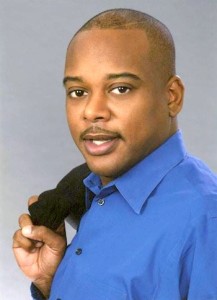 Growing up in rural North Carolina, (shirt and shoes optional) Tony Daniel learned that the line between tragedy and comedy is blurred at best. As a barefoot youth, he found that the best remedy for a stubbed toe was a quick wit and a hearty laugh; and that there is NO ONE or NO THING above mockery.
Tony won the 2001 100.7 The Buzz Radio Comedy contest and attended that year's American Comedy Awards. As US Navy Veteran he takes pride in performing for our Armed forces. He has also performed to raise money for the US Army Walter Reed Medical Center. Tony Daniel has competed in the Seattle Comedy Competition, 2009 Boston Comedy Festival, Hempfest 2009 and performed in clubs, colleges, casino's and bars from Hawaii to Florida. His material can regularly be heard on the Sirius Radio's the Jamie Foxx show!