Shane Torres is a stand up comedian, writer, and actor. Shane made his late night debut on Conan just this year. You may have also seen him on Last Comic Standing or acting on IFC's Comedy Bang Bang. He has also been part of Montreal Just For Laugh's New Faces in 2013 that same year. Shane was also one of Comedy Central's Comics to Watch in 2012. Shane has performed at many festivals all over the country including Bridgetown Comedy Festival, Bumbershoot Music and Arts Festival, and many more. Shane has appeared on popular podcast such as Savage Love and Comedy Bang Bang. He tours across the globe at comedy clubs, rock venues, and theaters.
He is the creator of the podcast radio show Help Wanted. Shane has also contributed writing to Paste Magazine, Laughspin, The Portland Mercury, and Nailed Magazine. He also hates writing bios.
http://www.shaneisacomedian.com
@SyrupMountain
Andy Wood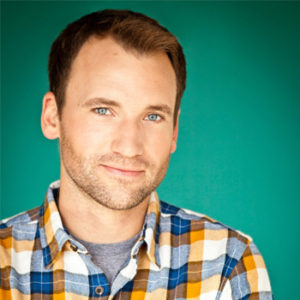 Andy Wood is best known as the director and co-founder of the Bridgetown Comedy Festival. He has performed at Bumbershoot, SF Sketchfest, the High Plains Comedy Festival, the Seattle International Comedy Competition and clubs and dive bars across this great land, and he's been lucky enough to work with a lot of my comedy idols, but he doesn't like to name-drop.