Tim Gaither was born in southern Arkansas and raised rather dysfunctionally in the Midwest. The family always struggled to make ends meet and, as such, moved rather frequently (usually in the middle of the night). The constant moving forced Tim to adapt to new surroundings on a regular basis. Always the new kid. Tim relied on humor to make friends and defuse tense situations.
Upon his debut into the comedy world, Tim Gaither quickly established himself as a gifted comic. Blessed with natural timing and the ability to make up characters on command, he is, in a word hilarious – making audiences across the country scream with laughter. The right people are starting to take notice as Tim is a headliner after only five years in the business. It's only a matter of time before Tim Gaither is a household name. In the meantime, he will be touring the countruy enjoying the journey and doing what he was born to do.
http://www.timgaithercomedy.com
About Simon Kaufman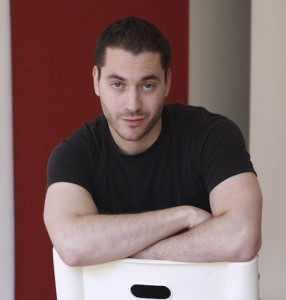 Simon Kaufman is a 4th generation comedic actor tracing his roots back to vaudeville, Yiddish theater, and the early days of Broadway. It's the family business. It's pretty much in the blood. Simon went through extensive comedic academic training at an early age involving being kicked off and banned from the school bus in the 7th grade, expelled from the Seattle Hebrew Academy in the 8th grade, Expelled from Yeshiva high school in the 9th grade, kicked out of overnight Jewish summer camp as well as Jewish temple day camp while solidifying his status as class clown and resident crack up. Simon set his middle school record for most consecutive days in detention with 16. A record Simon holds today.
Simon grew up in an orthodox Jewish home in an inner city neighborhood. Living in both these worlds has given rise to a very unique comedy style that America is falling in love with. Simon has performed and produced shows at Gotham Comedy Club in New York as well as the historic Ashford and Simpson Sugar bar on the upper West Side. Simon does a style of intelligent humor in a manner that anyone can laugh at and enjoy. His stand up has been featured twice on Comcast cable, and co hosted a comedy talk show on 1300 KKOL in Seattle for two years. He was also on the season four premier of Bravo TV's Millionaire Matchmaker.