This show is being recorded by Uproar Comedy for an upcoming comedy album!
Los Angeles based comedian and actor, Steven Briggs entertains audiences with his high-energy unique style of beatboxing fused with personal storytelling. Steven has performed in clubs and theaters across nineteen US states and seven different countries. In addition to touring outside of the US, Briggs has hosted film festivals and more recently performed for the troops in Addis Ababa, Djibouti, Kuwait and Bahrain.
His TV appearances include local networks and ESPN.
http://stevenbriggscomedy.com
https://twitter.com/MrStevenBriggs
Monica Nevi
Monica Nevi is a native of the Seattle area, having grown up about 20 minutes south in the glory that is Renton, Wa. The product of a wonderfully humorous family and diverse background, she went on to earn a degree from Seattle University and has lived in the city since going to school. A collegiate basketball player, after injuries ended her career she decided to move forward with the obvious next option for a women in her 20s and pursue her strong interest in stand-up comedy. After starting and performing for the duration of her time in college and beyond Monica has continued to perform all over the west coast with great comedians, in great festivals, in great competitions and continues to love it.
Monica has had the privilege of performing in the Bridgetown Comedy Festival and the Seattle International Comedy Competition as well as finishing first place in the Olympic Peninsula Comedy Competition. Opening for the likes of Jimmy Dore, John Roy and Sarah Colonna. Monica is a popular guest on podcasts and has been featured on many Seattle based podcasts as well as co-hosting her own podcast with Mike Coletta the Hug Life Podcast! (huglifepodcast.com)
Monica has appeared on FOX's nationally syndicated television show 'Laughs'. As well as Seattle based television programs 'New Day Northwest' and '[the 206]'.
Steven Briggs Stand Up from Steven Briggs on Vimeo.
About Uproar Comedy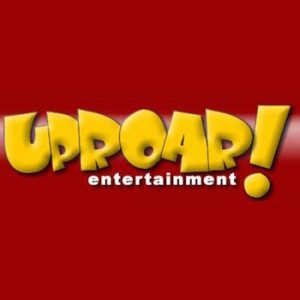 Uproar Entertainment is committed to recording and promoting today's most talented comedians. From discovery at comedy festivals throughout the country (where Uproar gives a recording contract to the winners), to state of the art recording live in top comedy clubs, Uproar nurtures, supports and develops the best comedic talents of our time. Our unique catalog boasts seasoned veterans of the stand-up comedy world such as Brian Regan, Bobby Collins, John Pinette, Alonzo Bodden, Margaret Cho, Pablo Francisco, Suzanne Westenhoefer, and Scott Kennedy among others, as well as up-and-comers Tyler Boeh, John Moses, AJ Finney, Andrew Norelli, and Kabir Singh, just to name a few.
The Comedy Underground is the go-to comedy club for Uproar Comedy to record comics in front of a live audience. For more information and to check out some great comedy, visit http://www.uproarcomedycd.com.