This show feature Susan "Cupcake" Jones, Scoot Herring, Andy Schanz, Michelle Westford, David Cannon and TL Devaney.
Susan Jones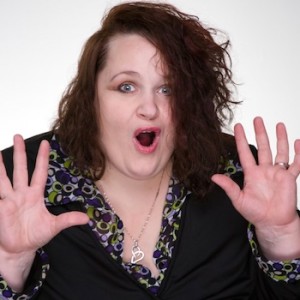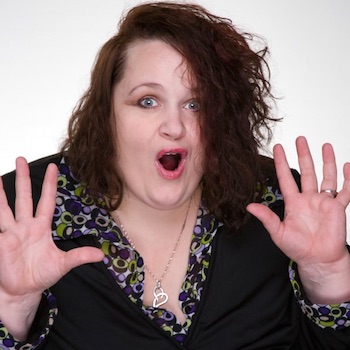 "Susan Jones headlined the Comedy Underground last month. She brings her decades of comedy and radio experience to the stage with some seriously funny girl talk. Larger than life, Susan uses her attitude and experiences with size acceptance and being a single mom to deliver consistently funny, crowd pleasing performances.
Susan won Jack FM and Snoqualmie Casino's Funniest Comedian in Washington contest, Club Casino's Jokers Run Funniest Comedian contest, was a finalist in the "Funniest Woman in California" competition, and can be seen in the independent film "Homeless".
Over the past few years Susan has also worked with other great comics like Doug Stanhope, Josh Wolfe, Emo Phillips, Rick Overton, Judy Tenuta, Brad Upton, Susan Rice, Rod Long, and a host of others.
http://www.wannarollafatty.com
Scoot Herring
8 bit comedian and retro video game enthusiast, Scoot Herring, is a what later scientists will call a "gentle bro." He has been described as "The Ryan Gosling of Portland Comedy". By one person. that person was himself but Scoot Herring takes what he can get. He's humble like that. A tall drink of nerd rage who avoids eye contact with other men, Scoot Herring is a comedian that hates things you probably never heard of. This bearded manboy surprises you with his hilarious thoughts on time travel and his borderline creepy love of Disney.
Andy Schanz
Andy Schanz is a versatile comedian, impressionist, and song parody artist who brings uproarious laughter to clubs and casinos far and wide. His sidesplitting repertoire of over thirty impressions range from celebrities such as Arnold Schwarzenegger, politicians like Bill Clinton, and even cartoon characters like Peter Griffin. Andy's musical act featuring his keyboard and bass guitar is infused with his trademark high-energy and rapid-fire delivery, leaving audiences in stitches from his unrelenting barrage of harmonious punch lines. Andy won the Eugene Laff Off in 2011 and was a finalist in the 2014 Oregon's Last Comedian Standing. If uncontrollable laughter is your elixir of choice, Andy will have you chugging a healthy dose of hilarity.
Michelle Westford
Michelle Westford is a down to earth comedian, actress, energetic charity & benefit auctioneer and Associate Producer for the television show Up Late NW. Michelle has worked in front of the camera and behind the scenes on films, television shows, reality tv, new media, sketch comedy, photo shoots and more. Her first exposure to the entertainment business was working on a Stephen King television mini-series. Even after being on set, seeing all the special effects and knowing the actors, she still had to watch the finished product through her fingers. A true comedian at heart. Her love for comedy, the entertainment business and fundraising keep Michelle Westford an ever evolving entertainer.