Emmett Montgomery presents Sugarplum Gary — an evening of Christmas madness for you to enjoy.
Christmas "enthusiast" and "Santanist" Sugarplum Gary used to not believe in Christmas until one magical Christmas Eve when Santa came to visit and he was the only survivor.
He is now possessed by the Christmas spirit and has travelled the country educating people about the magic and danger of the holiday season, including performances at Seattle Sketchfest, San Francisco Sketchfest, Portland's Fertile Grounds New Works Festival and the Bumbershoot Arts and Music Festival.
About Emmett Montgomery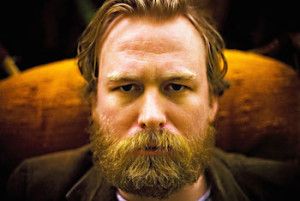 Utah born, Seattle-based storyteller and comedian Emmett Montgomery appeared on Season 9 of Last Comic Standing and was voted Seattle Weekly's Best Comedian of 2015 and one of City Arts Magazines 2015 Artists. Emmett has appeared on podcasts like Put Your Hands Together (stand-up), Risk! (storytelling) and Competitive Erotic Fan Fiction (gross) and appeared at festivals across the country including Bridgetown, Sasquatch and the Women In Comedy Festival.
Mr. Montgomery tells jokes from his heart, his heart is usually full of hope, but sometimes is full of spiders.