The Comedy Underground is pleased to announce that once again we have partnered with Uproar Entertainment for a comedy album recording with Tamer Kattan.
Tamer Kattan was born an outsider and that's where he stayed. This Egyptian-born American was born into a family of Muslims, Christians and Jews, leaving him incredibly comfortable in the uncomfortable.
From school yard bullies to an abusive father, comedy quickly became a weapon of this underdog.
An award winning international comedian with TV and commercial credits in the United States and UK, Tamer has a deep understanding of the human condition.
A regular at the Comedy Store, Improv and Laugh Factory in Los Angeles. This is one comic you do not want to miss live.

"Of all the comedians we saw, it was Tamer who is a must see. He really steals the show"
— Edinburgh Review
http://www.tamerkattan.com
https://www.facebook.com/Tamerkattan

Monica Nevi
Monica Nevi is a native of the Seattle area, having grown up about 20 minutes south in the glory that is Renton, Wa. The product of a wonderfully humorous family and diverse background, Monica has performed all over the west coast with great comedians, in great festivals, in great competitions and continues to love it.
Monica has had the privilege of performing in the Bridgetown Comedy Festival and the Seattle International Comedy Competition and the Bumbershoot Arts Festival as well as finishing first place in the Olympic Peninsula Comedy Competition. Monica has appeared on FOX's nationally syndicated television show 'Laughs'. As well as Seattle based television programs 'New Day Northwest' and '[the 206]' In 2015 she was featured in a sketch that aired on ESPN's Sports Center.
http://monicanevi.com
@MonicaNevi
About Uproar Comedy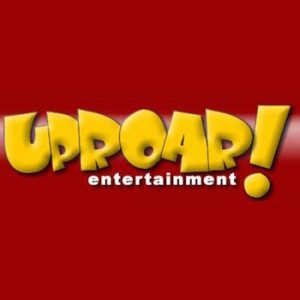 Uproar Entertainment is committed to recording and promoting today's most talented comedians. From discovery at comedy festivals throughout the country (where Uproar gives a recording contract to the winners), to state of the art recording live in top comedy clubs, Uproar nurtures, supports and develops the best comedic talents of our time. Our unique catalog boasts seasoned veterans of the stand-up comedy world such as Brian Regan, Bobby Collins, John Pinette, Alonzo Bodden, Margaret Cho, Pablo Francisco, Suzanne Westenhoefer, and Scott Kennedy among others, as well as up-and-comers Tyler Boeh, John Moses, AJ Finney, Andrew Norelli, and Kabir Singh, just to name a few.
The Comedy Underground is the go-to comedy club for Uproar Comedy to record comics in front of a live audience.
For more information and to check out some great comedy, visit http://www.uproarcomedycd.com.