Tyler Smith brings The Dope Show to the Seattle Comedy Underground. This show features some of the finest comedians performing a set completely sober. Then we let them smoke some of the Pacific Northwests finest cannabis only to come back and perform again, but super high.
This show features Tony Daniel, Shannon Koyano, Geoff Brousseau, Wednesday Weiss and Tyler Smith.
Tony Daniel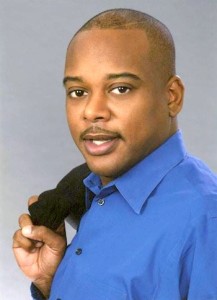 Growing up in rural North Carolina, (shirt and shoes optional) Tony Daniel learned that the line between tragedy and comedy is blurred at best. As a barefoot youth, he found that the best remedy for a stubbed toe was a quick wit and a hearty laugh; and that there is NO ONE or NO THING above mockery.
Tony won the 2001 100.7 The Buzz Radio Comedy contest and attended that year's American Comedy Awards. As US Navy Veteran he takes pride in performing for our Armed forces. He has also performed to raise money for the US Army Walter Reed Medical Center. Tony Daniel has competed in the Seattle Comedy Competition, 2009 Boston Comedy Festival, Hempfest 2009 and performed in clubs, colleges, casino's and bars from Hawaii to Florida. His material can regularly be heard on the Sirius Radio's the Jamie Foxx show!
https://www.facebook.com/tonydanielstandsup


Geoff Brousseau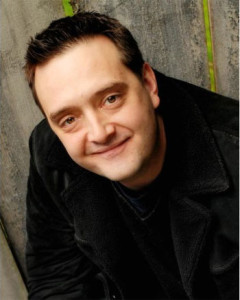 From Seattle, Geoff Brousseau shares a special something found in many of the great comics through the ages: he is an alcoholic from a broken home with a thriving inferiority complex. He made the decision to become a stand up comic after being told he should by people throughout his life. This decision, while not the stupidest he ever made, is nonetheless something Geoff can no longer take back.
Geoff Brousseau considers his jokes like he considers his women: "If it gets laughs, marry it".
Geoff is single. If you like someone who tells the truth and is honest about himself, sometimes brutally, Geoff is your guy. Remember, Geoff is who you would be if you had made just 43 more bad decisions.
Even stoned, Geoff not to be missed.
https://www.facebook.com/geoff.brousseau


Wendy Weiss
Wendy Weiss is a Portland comic and purveyor of nude arts at Lucky Devil Lounge and Devil's Point. Weiss hosts Comic Strip and Who's Metal AF at Funhouse Lounge and co-hosts Flyass Jokes at Brody Theater. Her column Tits and Giggles is featured monthly in Exotic Magazine and she can be found at bars and showcases all around Portland, sometimes even performing comedy at them.
@WeissViceBaby
Shannon Koyano
Shannon Koyano is a Seattle stand up comic. She has performed all over the Pacific Northwest. Some of her favorite opportunities have included getting to perform at Bumbershoot Music and Arts Festival in 2014, and 2015, performing for the Disoriented Comedy Tour, and performing with her sketch group, The Really Entertaining Show.
@ShannonKoyano
Tyler Smith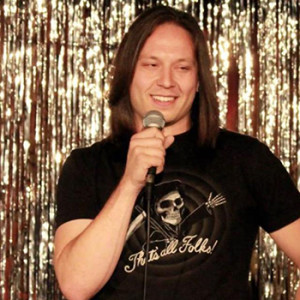 Tyler Smith is a Seattle-based Comedian whose clever humor is gaining attention in the Northwest. He won the Northern Lights comedian competition in 2012 making him officially the funniest medicated comedian in Seattle. He won Comedy on Trial (Seattle) in 2014. He was featured at Bumbershoot three years in a row. Tyler also is the host of the marijuana cooking show "Something's Burning".
In 2015, Tyler was a regional finalist for StandupNBC. Not only a comedian he is also a producer of the Dope Show. The Dope Show being a comedy show where comic perform sober than go get f***ing high and perform all over again. He also is one of the producers for The Highlarious Comedy festival put on in Seattle yearly.
Tyler has been known for his stoner wit, cracking jokes about taboo subjects not just to get a rise out of the audience but to show people how humor can be found in the darkest of topics.