Tyler Smith brings The Dope Show to the Seattle Comedy Underground. This show features some of the finest comedians performing a set completely sober. Then we let them smoke some of the Pacific Northwest's finest cannabis only to come back and perform again, but super high.
This show features Kortney Shane Williams, Aaron Kirby, Alfred Carcieri, Wilfred Padua with Tyler Smith.
Kortney Shane Williams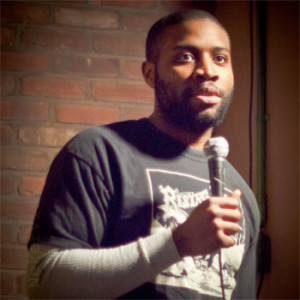 The master of satire has been a part of The Bridgetown Comedy Festival, Boston Comedy Festival, Laughing Skull Comedy Festival, and Bumbershoot Arts festival. Kortney Shane Williams self-deprecating humor has won him finalist spots in both Comedy Central's South Beach Comedy Festival Competition and NBC's Stand-Up Showcase.
Kortney Shane Williams is an international touring comedian. He started his comedy career while attending The University of South Florida in Tampa, FL. He ended up in Seattle Washington for what he thought was a week of shows, but soon turned into a place where he would hone his craft.
Kortney has opened for Hannibal Buress, Mike Wilmot, Darryl Lenox, David Alan Grier, and Dave Chappelle. He has appeared on CBS, Comedy Time at the Icehouse, Laughs TV on Fox, and The 206 on NBC. His writing he has been featured on Yahoo while his comedy sports blog Comedic Prose is regularly highlighted on FoxSport.com.
Kortney's personable style of joke telling makes him a must see act. Currently he can be heard on Pandora, Spotify, or find his weekly Podcast "Kortney's Last Show Podcast" and latest comedy album, I'm Right About This on iTunes.
https://itunes.apple.com/us/podcast/the-last-show-podcast/
http://kortneyshanewilliams.com
Aaron Kirby
Aaron Kirby has made a name for himself around the Pacific Northwest comedy world with his charismatic, upbeat style and playful delivery. Kirby is a comedy regular at Tacoma Comedy Club, The Parlor Live and The Seattle Comedy Underground. Kirby is a featured comic on rooftopcomedy.com and can be heard on Sirius XM radio. He also made his network television debut in November 2014 when he was featured on Laughs on Fox.
Kirby hosts a podcast with his co-host Casey Mclain, who he hates very much. The Offspeed Podcast is a sports focused podcast which is infused with humor and hilarious banter between the hosts. They have had famous comedians, athletes and front office executives as guests. You can find The Offspeed Podcast on iTunes, Stichr and www.theoffspeedpodcast.com.
http://therealkirby.com
@therealKirby
Alfred Carcieri
He began his illustrious career with a staggering 25 second performance at the Tacoma Comedy Club during an Open Mic. Despite that failure, Alfred Carcieri quickly became hooked and has been getting up on stage to tell jokes as often as possible ever since.
​
Alfred has since managed to last longer than 25 seconds, at least on stage. He brings a strong blend of sarcasm and wit to the stage with a clear New England influence. Whether he is talking about his upbringing, being the only Italian family surrounded by rednecks, or covering current events, he is doing it with the same sarcastic tone that kept him in the Principal's office throughout his formative years.
Wilfred Padua
Wilfred Padua is a comedian from Seattle who has an MFA in Writing from some school in Chicago. He has performed at Bumbershoot, Bridgetown Comedy Festival, the Boring Time Comedy Festival, and Summer Meltdown Music Festival. He's usually an idiot.
http://wilfredpadua.com
@wilfredpadua
Tyler Smith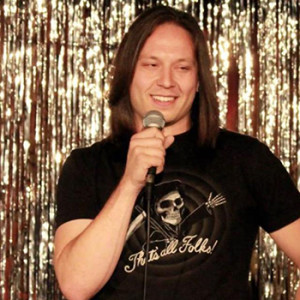 Tyler Smith is a Seattle-based Comedian whose clever humor is gaining attention in the Northwest. He won the Northern Lights comedian competition in 2012 making him officially the funniest medicated comedian in Seattle. He won Comedy on Trial (Seattle) in 2014. He was featured at Bumbershoot three years in a row. Tyler also is the host of the marijuana cooking show "Something's Burning".
In 2015, Tyler was a regional finalist for StandupNBC. Not only a comedian he is also a producer of the Dope Show. The Dope Show being a comedy show where comic perform sober than go get f***ing high and perform all over again. He also is one of the producers for The Highlarious Comedy festival put on in Seattle yearly.
Tyler has been known for his stoner wit, cracking jokes about taboo subjects not just to get a rise out of the audience but to show people how humor can be found in the darkest of topics.