Tyler Smith brings The Dope Show to the Seattle Comedy Underground. This show features some of the finest comedians performing a set completely sober. Then we let them smoke some of the Pacific Northwests finest cannabis only to come back and perform again, but super high.
This show features Rick Kunkler, Emmett Montgomery, Elicia Sanchez, Cameron Mazzuca and Tyler Smith.
RICK KUNKLER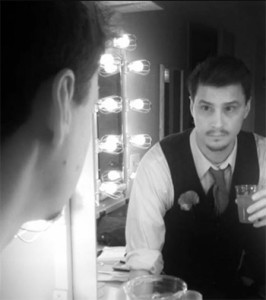 From Comedy Central, Fox, NBC and CBS, Rick Kunkler, Seattle's own star of TV and movies returns to the Comedy Underground this weekend for a hilarious homecoming.
Come catch a local product the Hollywood reporter described as one of the funniest people on the planet.

Emmett Montgomery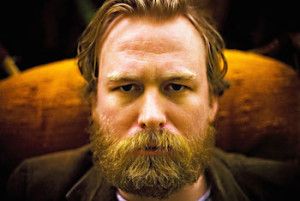 Utah born, Seattle-based storyteller and comedian Emmett Montgomery appeared on Season 9 of Last Comic Standing and was voted Seattle Weekly's Best Comedian of 2015 and one of City Arts Magazines 2015 Artists. Emmett has appeared on podcasts like Put Your Hands Together (stand-up), Risk! (storytelling) and Competitive Erotic Fan Fiction (gross) and appeared at festivals across the country including Bridgetown, Sasquatch and the Women In Comedy Festival.
Mr. Montgomery tells jokes from his heart, his heart is usually full of hope, but sometimes is full of spiders.
http://www.emmettmontgomery.com
Elicia Sanchez
Elicia Sanchez has been performing all over the West Coast since 2010. Her conversationally cynical, yet upbeat comedic style weaves together a unique mix of embarrassing personal stories, nerdy obsessions, social politics and possible overshares, making light of her own instances of social incompetence while also skewering oppressive social norms. She has been called "fearless" by City Arts Magazine, "a grumpy nugget of delight," by writer/activist Lindy West, "a local favorite," by Seattle alt weekly The Stranger and "a brilliant new voice everyone should know," by comedian Hari Kondabolu. Grammy Award winning singer/song-writer Kimya Dawson (The Moldy Peaches, Juno) has cited Sanchez as her 'favorite underground Northwest comedian' while W. Kamau Bell, comedian and creator/star of the critically acclaimed FXX series Totally Biased with W. Kamau Bell, once said, "Elicia Sanchez is the truth."
Cameron Mazzuca
Lovable bearded everyman Cameron Mazzuca gets excited onstage. It's because he's happy to be doing what he loves, and probably also because he had too much Diet Coke. Born in the City of Destiny, Tacoma, and raised everywhere, he's become a regular on comedy club stages in Seattle, Tacoma and Kirkland well as festivals like Folklife and venues across the Pacific Northwest, opening for contemporary greats like James Adomian and Andy Haynes. His infectious enthusiasm and goshdarn good-Italian-boy friendliness will win you over in a big way.
Tyler Smith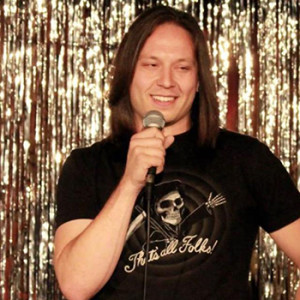 Tyler Smith is a Seattle-based Comedian whose clever humor is gaining attention in the Northwest. He won the Northern Lights comedian competition in 2012 making him officially the funniest medicated comedian in Seattle. He won Comedy on Trial (Seattle) in 2014. He was featured at Bumbershoot three years in a row. Tyler also is the host of the marijuana cooking show "Something's Burning".
In 2015, Tyler was a regional finalist for StandupNBC. Not only a comedian he is also a producer of the Dope Show. The Dope Show being a comedy show where comic perform sober than go get f***ing high and perform all over again. He also is one of the producers for The Highlarious Comedy festival put on in Seattle yearly.
Tyler has been known for his stoner wit, cracking jokes about taboo subjects not just to get a rise out of the audience but to show people how humor can be found in the darkest of topics.