Tobe Hixx began his Comedy career in San Diego, California, where he was voted San Diego's Funniest Man! During his Comedic journey, Tobe Hixx has done thousands of shows across the world. He is one of the most well traveled and respected Comedians in the industry. Tobe is also a Military favorite performing in over 15 countries including Iraq and Afghanistan. He received the highest medal of recognition for entertaining our troops.
The La Times writes "Tobe Hixx is a true comedian. He works the crowd until everyone is laughing and then he gets even funnier. Great Show! Tremendous Artist! He is worth every penny of admission!" Tobe Hixx has been seen in sketches on "The Tonight Show w/Jay Leno, Operation Repo, 1000 Ways to Die! As well as numerous stand-up TV performances. Tobe resides in Studio City, California where he's close to all the action in Hollywood.
Rick Kunkler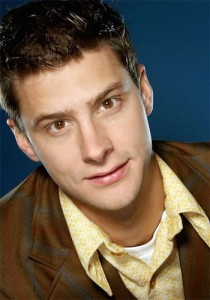 Rick Kunkler has been performing in theaters and musical shows since childhood. At the age of 20, after placing as a finalist in the Seattle Laugh Off as well as the Rocky Mountain Comedy competition, Rick moved to Los Angeles to expand his professional career. Within 2 months of arriving in L.A., he landed his first audition, appearing on the sitcom "Becker."
Since then, Rick Kunkler has surfaced on every major television network, filming numerous pilots including NBC's "Fantasy Island." After performing in the Montreal Comedy Festival, Kunkler hosted his own show, MTV's "Suspect." Rick has also been featured on "Last Comic Standing," shot 2 films including the award winning short film "Closing Time" which premiered at Mann's Chinese theater in Hollywood. Other appearances of note include "That 80's Show," a featured sketch on "Jimmy Kimmel Live", and as a comedy guest on "Funny Money GSN." Rick's name has emerged in the Sunday New York Times and the Hollywood Reporter as an "up and comer." Currently, Rick hosts "The Search For The Perfect Girlfriend" on The Playboy Network, still finding time to perform at clubs and colleges all over the country with rave reviews, and recently returned from the Middle East performing comedy for the U.S. troops.
As a musician, Rick plays a variety of instruments which include, but not limited to, the piano, banjo, ukulele, guitar, and harmonica. Rick Kunkler is a consummate entertainer, and although he doesn't like to admit it, he has also trained in ballet, tapdance, singing, and even dabbled in Shakespeare, reprising the role of Hamlet, with great success.