Tony Baker is featured on the second season of Comedy Central's "Gabriel Iglesias Presents Stand-Up Revolution" and "Last Comic Standing on NBC. He is the winner of the 37th Annual San Francisco International Comedy Competition.
Tony was a semi-finalist in the Boston Comedy Festival. He has also showcased for the Just For Laughs Comedy Festival and NACA Nationals (NBC Diversity Stand Up Search). Tony is a paid regular at The Comedy Store, The Laugh Factory, The Comedy and Magic Club and the Comedy Union.
Tony co-hosts "Crack'em Up Thursdays"- a weekly comedy show at the Comedy Store and is a crowd favorite on the college circuit nationwide. He is featured in as well as co-written numerous comedy sketches and short films- dramas and horrors.
About Simon Kaufman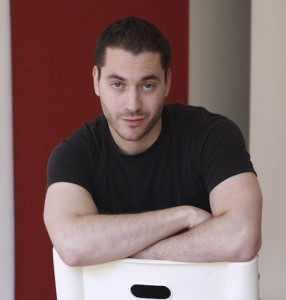 Simon Kaufman is a 4th generation comedic actor tracing his roots back to vaudeville, Yiddish theater, and the early days of Broadway. It's the family business. It's pretty much in the blood. Simon went through extensive comedic academic training at an early age involving being kicked off and banned from the school bus in the 7th grade, expelled from the Seattle Hebrew Academy in the 8th grade, Expelled from Yeshiva high school in the 9th grade, kicked out of overnight Jewish summer camp as well as Jewish temple day camp while solidifying his status as class clown and resident crack up. Simon set his middle school record for most consecutive days in detention with 16. A record Simon holds today.
Simon grew up in an orthodox Jewish home in an inner city neighborhood. Living in both these worlds has given rise to a very unique comedy style that America is falling in love with. Simon has performed and produced shows at Gotham Comedy Club in New York as well as the historic Ashford and Simpson Sugar bar on the upper West Side. Simon does a style of intelligent humor in a manner that anyone can laugh at and enjoy. His stand up has been featured twice on Comcast cable, and co hosted a comedy talk show on 1300 KKOL in Seattle for two years. He was also on the season four premier of Bravo TV's Millionaire Matchmaker.