Two Joke Minimum is a comedy Showcase where comedians perform, then kick a few back, and then continue their set! Come watch the hilarity insure! With drink specials just for the show! We will be protesting weekdays and celebrating laughter with some of the Pacific Northwest's finest comedians!
This show features Drew Barth, Hans Kim, Sally Jordan, Spenser O'Neill and hosted by Seattle's own Tyler Smith!
Drew Barth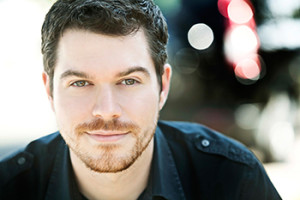 Born just outside of Seattle, Drew Barth is one of the fastest rising comedians in the Pacific Northwest. His snarky and observational sense of humor instantly made him appealing to audiences of all ages and a regular opener for national headliners. Before long, Drew was booked at colleges, clubs and casinos up and down the West Coast.
After the Seattle International Comedy Competition, he moved to Los Angeles and added The Comedy Store, Laugh Factory, and The Improv to his list of venues. He can now be found on Sirius XM Radio and once more makes Seattle his home as a comedian, actor and voice over artist.
https://www.facebook.com/drewbarthcomedy
Hans Kim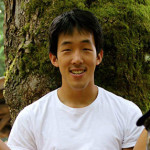 Hans Kim is a Seattle comedian whose comedy style has been described as "interesting" and "nice". He often has the audience smiling at some of his jokes.
Hans Kim is a big player on the social networking scene through the website http://www.facebook.com, where he has hundreds of friends.
Tyler Smith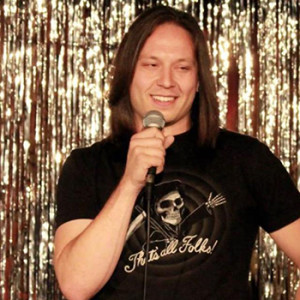 Tyler Smith is a Seattle-based Comedian whose clever humor is gaining attention in the Northwest. He won the Northern Lights comedian competition in 2012 making him officially the funniest medicated comedian in Seattle. He won Comedy on Trial (Seattle) in 2014. He was featured at Bumbershoot three years in a row. Tyler also is the host of the marijuana cooking show "Something's Burning".
In 2015, Tyler was a regional finalist for StandupNBC. Not only a comedian he is also a producer of the Dope Show. The Dope Show being a comedy show where comic perform sober than go get f***ing high and perform all over again. He also is one of the producers for The Highlarious Comedy festival put on in Seattle yearly.
Tyler has been known for his stoner wit, cracking jokes about taboo subjects not just to get a rise out of the audience but to show people how humor can be found in the darkest of topics.