The Comedy Underground is pleased to announce that once again we have partnered with Uproar Entertainment for a comedy album recording with Ty Barnett. This is the second comedy project recorded here with Ty and we're thrilled.
Ty Barnett, a Chicago native, got his start at the Seattle Comedy Underground! Since then, his star keeps rising!! Dedicated to "BRINGING THE FUNNY", his shows have been called "hilarious" (Whoopi Goldberg"), "thought provoking", "edgy", and have earned him countless T.V. appearances. As one of the two finalist on the most watched and Emmy nominated season of "LAST COMIC STANDING", Ty Barnett has gone on to multiple "TONIGHT SHOW" appearances (Jay Leno says Ty is: "one of the funniest comedians working"). Along with HBO's "BAD BOYS OF COMEDY", his own "COMEDY CENTRAL PRESENTS" and 1 hour Special "Issues", Ty has been called "one to watch" by the Hollywood Reporter.
He's also been seen on the sitcoms "Samantha Who" and "Til Death", as well as "Nick Mom night out" and "Tosh.O". With charm and style that transend race and age, Ty's ability to rock ANY and ALL audiences has made him an international favorite on stages from the South Side of Chicago to theaters in London. You don't "go to" a Ty Barnett show, you "hang-out" with Ty Barnett.
"Hilarious"—-Whoopi Goldberg
"Original and funny"—Craig Ferguson
"Thought provoking"—the Hollywood Reporter
@tbarnett23
http://www.comediantybarnett.com
https://www.facebook.com/comediantybarnett

Hanna Dickinson
Hanna Dickinson graduated from the University of Southern California in 2014 as a film studies major. During her senior year, Hanna started standup and, at six months in, placed top four in two college standup competitions. Upon graduation, Hanna hosted for Pauly Shore on his tour in various cities across the US. Currently, Hanna has development spots at the Comedy Store, and she continues to showcase at festivals and competitions across the country, including Comedy Central's 2016 Comics to Watch LA Showcase. Most recently, Hanna won first place in the 2017 San Diego Comedy Festival.
http://www.hannadickinson.com
@hansdickie
About Uproar Comedy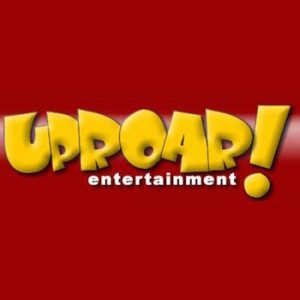 Uproar Entertainment is committed to recording and promoting today's most talented comedians. From discovery at comedy festivals throughout the country (where Uproar gives a recording contract to the winners), to state of the art recording live in top comedy clubs, Uproar nurtures, supports and develops the best comedic talents of our time. Recent comedy recordings at Comedy Underground include Jamal Doman, Julia Scotti, Erik Knowles, Gala Johnson, Kristin Key, Feraz Ozel, Jen Murphy, Tamar Kattan, Travis Simmons and many more over the last few years.
Uproar's unique catalog boasts seasoned veterans of the stand-up comedy world such as Brian Regan, Bobby Collins, John Pinette, Alonzo Bodden, Margaret Cho, Pablo Francisco, Suzanne Westenhoefer, and Scott Kennedy among others, as well as up-and-comers Tyler Boeh, John Moses, AJ Finney, Andrew Norelli, and Kabir Singh, just to name a few.
The Comedy Underground is the go-to comedy club for Uproar Comedy to record comics in front of a live audience.
For more information and to check out some great comedy, visit http://www.uproarcomedycd.com.