This show features some of Seattle's funniest comics who also drive for Uber.
This show features The Big Funny, Hans Kim, Nigel Larson and hosted by Harlem Blu.
Harlem Blu brings New York style comedy to the stage. It's raw, uncut and in your face.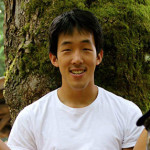 Hans Kim is a Seattle comedian whose comedy style has been described as "interesting" and "nice".
He often has the audience smiling at some of his jokes. Hans Kim is a big player on the social networking scene through the website http://www.facebook.com, where he has amassed hundreds of friends.
Travis Simmons — the Big Funny is a highly regarded, widely applauded; Pacific Northwest phenomenon. Travis is known for his brilliant observations, amazing impressions, and astute political commentary. Travis is based in the Pacific Northwest but travels the world over to bring his genius funny to people just like you. Come on down, check him out, and you too will know, this is one different kind of brother. His charity shows Funny 4 Food He has raised over $50,000 for food banks in Western Washington and now has expanded to Oregon. His Christmas event Jokes for Little Folks has generated 7,000 toys for kids in Seattle and Tacoma. Travis has over 3 million video plays on youtube. He is an impressionist, and the Winner of the I Sound More Like Bill Cosby than Bill Cosby contest. Travis Simmons aka The Big Funny – Changing the World One Joke at a Time.
Nigel Larson is one of the fresh faces coming out of the blossoming Seattle comedy scene! Originally from upstate New York, Nigel gained some local notoriety back home when he was covered by the Rochester Metromix paper, Insider. First being named "top 5 funniest in Rochester under 30″ and then was on the cover as, "the face of Rochester comedy," in 2010. After relocating to the Puget Sound, Nigel hit the ground running being hired as the house M.C. at half the local clubs for his clean and clever act. Nigel can be seen doing local commercials airing on A&E and the Food Network, or opening for such National acts as Tommy Johnagin, Jake Johannsen, Myq Kaplan, Jimmy Dore, Kyle Cease, Jon Dore, Tom Rhodes and many more!