Strip down to your underwear, run, and have fun for a great cause!
About the Run
Come out and run 1.25 miles along the scenic waterfront of downtown Seattle. This is a fun run, so runners of all experience levels are more than welcome to participate. This will not be a timed event, but an excuse to put aside your inhibitions and raise money for a good cause.
About the Costume Contest
If you're going to run around in your underwear, you might as well have fun doing it, so we have a costume contest with three categories:
Best male individual costume
Best female individual costume
Best costume duo (2 people or more)
Contestants will be picked by event organizers judged by participant applause, and the deciding votes will be by artists performing in the concert. Prizes will be awarded for all categories. The more creative the better!
About the Concert
Following the costume contest there will be a concert with performances by Wanz (Grammy Award winning singer from Macklemore's "Thrift Shop").
Seattle rapper Travis Thompson is the perfect example of hip-hop music's ability to be light-hearted and fun. Refusing to take himself too seriously, Thompson raps about being a chubby, hilarious goofball. With a type of self-awareness and honesty that lends an authenticity to his music that's missing in most of today's studio raps. Through his genuine verses and bouncy beats, Thompson is quickly raising his stock in Seattle and nationwide- garnering hundreds of thousands of plays on his debut EP "Living For The Future", which he released just a year ago age 18. With songs on wide-ranging topics including Tom Hanks, Horchata, and Social Justice- The now 19 year old is not only an act you can get behind, but one you can find yourself in.
Your Emcee: Rick Kunkler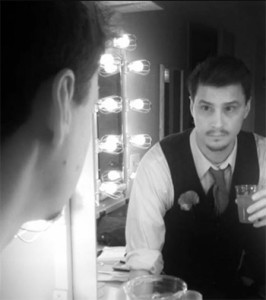 ​Rick Kunkler has been performing in theaters and musical shows since childhood. At the age of 20, after placing as a finalist in the Seattle Laugh Off as well as the Rocky Mountain Comedy competition, Rick moved to Los Angeles to expand his professional career. Within 2 months of arriving in L.A., he landed his first audition, appearing on the sitcom "Becker."
Since then, Rick Kunkler has surfaced on every major television network, filming numerous pilots including NBC's "Fantasy Island." After performing in the Montreal Comedy Festival, Kunkler hosted his own show, MTV's "Suspect." Rick has also been featured on "Last Comic Standing," shot 2 films including the award winning short film "Closing Time" which premiered at Mann's Chinese theater in Hollywood. Other appearances of note include "That 80's Show," a featured sketch on "Jimmy Kimmel Live", and as a comedy guest on "Funny Money GSN." Rick's name has emerged in the Sunday New York Times and the Hollywood Reporter as an "up and comer." Currently, Rick hosts "The Search For The Perfect Girlfriend" on The Playboy Network, still finding time to perform at clubs and colleges all over the country with rave reviews, and recently returned from the Middle East performing comedy for the U.S. troops.
As a musician, Rick plays a variety of instruments which include, but not limited to, the piano, banjo, ukulele, guitar, and harmonica. Rick Kunkler is a consummate entertainer, and although he doesn't like to admit it, he has also trained in ballet, tapdance, singing, and even dabbled in Shakespeare, reprising the role of Hamlet, with great success.
Rick has donated his time to make the event fun for everyone the past two years, and has graciously decided to come back for a third. ​​​​
LOCATION
Comedy Underground
109 S. Washington St. Seattle WA 98104
For more information, contact:
http://www.underwearinthesquare.com
(206) 218-9887
info@underwearinthesquare.com