Comedian Zoltan Kaszas was born just Zoltan Kaszas in Budapest Hungary.
Nineteen years later in San Diego, California he added "Comedian" to his name by stepping on stage and cracking wise.
Over the last few years his wise cracks have won him, The Seattle International Comedy Competition, The San Diego Comedy Festival, San Diego's Funniest Person Contest and The Rockstar Energy Drink Comedy Throwdown.
He tells jokes in non-contest formats as well, so come and see Comedian Zoltan Kaszas live!
http://www.zoltancomedy.com
@ZoltanCOMEDY
David Tveite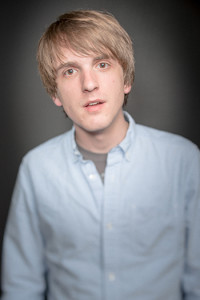 David Tveite has appeared on NBC's "Last Comic Standing" and performed at festivals across the country, including Portland's Bridgetown Comedy Festival, Atlanta's Laughing Skull Comedy Festival and Seattle's Bumbershoot Music Festival.
He currently resides in Washington, DC, where he is a regular at the DC Improv and Arlington Drafthouse, as well as the host of Sadness Town, a live podcast about music he was into in high school. By turns dark, silly and uncomfortably honest, David is a grown-ass child trying to teach himself to be an adult.
David Tveite (pronounced like "whitey" with a 't' in front of it) is a tall, perpetually embarrassed Caucasian fellow with what the Washington Post described as "the moptop haircut and mischievous grin of a 12-year-old boy."
http://www.davidtveite.com
@tveitprivilege