Comedy Underground News
Comedy News: Robert Duchaine Recording a Live Album at Comedy Underground
Uproar CD has chosen the Comedy Underground as it's "go to" club for recording what is becoming an array of top Hollywood comedians.
It started in January with Andrew Norelli, fresh from an appearance on "Jimmy Kimmel", who was also a finalist in the Boston Comedy Festival.
Now, Robert Duchaine will be coming in this week to memorialize his iconoclastic point of view.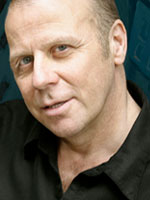 Robert Duchaine has been described as a surly misanthrope who has been kicked out of every organization he was ever forced to join, from the Cub Scouts to the U.S. Army, and fired from every job he ever finagled. He's an established national touring headliner who performs regularly in Las Vegas show rooms, colleges, comedy clubs and deeply involved in avant-garde theater and independent film. The Oregonian describes his shows "...like having a one-sided conversation with your funniest friend."
Robert will be recording at the Comedy Underground in Seattle November 17-19, 2011.
Sadiki Fuller is scheduled to do the same thing in March, 2012.
As Bogie said to Claude Rains in "Casablanca", "I think this is the beginning of a beautiful friendship."