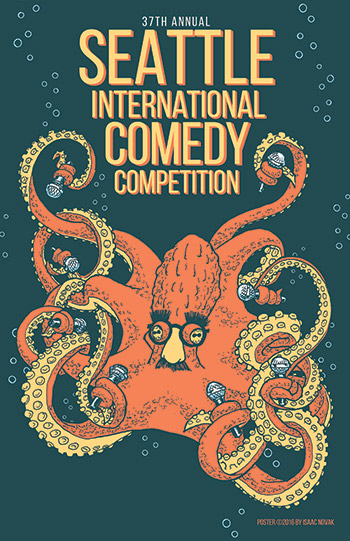 The Seattle Comedy Underground is closely associated with the annual Seattle International Comedy Competition which runs through the month of November. We're happy to host three of the comedy competition shows.
To celebrate, November is our Month of Champions. We're headlining four of our past champions over the next four weekends. We're starting with David Crowe, then the 2015 reigning champion Dino Archie, 2014 champion Nathan Brannon and Gabriel Rutledge.
Seattle International Comedy Competition
The Seattle International Comedy Competition is the REAL "Last Comic Standing." The event, now in it's 37th year, starts November 2, 2016 and continues nightly until a winner is crowned on Sunday, November 27 at the Seattle Center Cornish Playhouse.
It's America's biggest touring comedy festival featuring 32 comedians from across the US, Canada, UK, and even Japan. The event attracts talent executives from CBS, NBC, and more: movie studios, managers, agents and producers to see the latest in emerging talent.
For more information, visit: http://seattlecomedycompetition.org.

David Crowe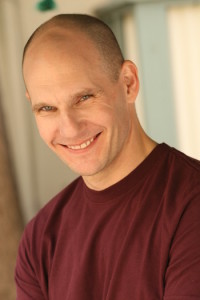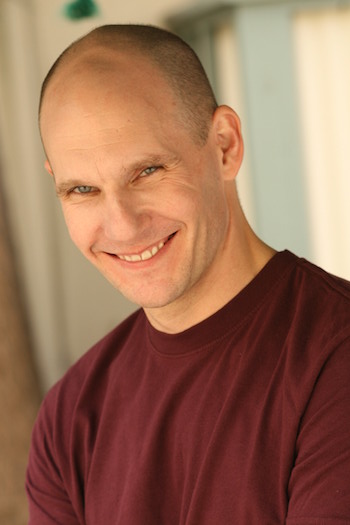 David Crowe is a 20 year veteran of the comedy stage. After winning both the Seattle and San Francisco Comedy Competitions, then performing for a US President the same year, his career took off and has never stopped. On stage Crowe is armed with a "gallery of facial expressions", a host of accents and a "nerdy charisma that is utterly captivating."
To date, David Crowe has released five comedy albums. He believes the best way to stay sharp and relevant is to continue to hone and perfect new material at comedy clubs across the country with the goal of releasing an new comedy special every few years.
Dino Archie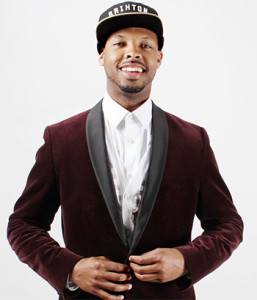 Dino Archie was the winner of the 2015 Seattle International Comedy Competition. Dino started out writing and acting but he always wanted to be a stand up comedian. Dino's conversational style makes people feel at ease. It's like he's talking to you in a bar or living room where he talks about anything and makes it funny.
Dino splits his time between the comedy hotbeds of Vancouver, BC and Los Angeles. Most recently, Dino worked with Reggie Watts, Hannibal Burress and toured with Chris D'elia on the "Under No Influence Tour". Dino has previously performed at the Northwest Comedy Fest and Pemberton Music/Comedy Fest.
Nathan Brannon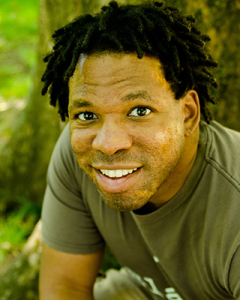 Nathan Brannon is a comedian out of Portland, Oregon, who is consistently adding to his list of accomplishments year after year. Just a month into 2016, Nathan recorded his second comedy album, "Because" with Kill Rock Stars Recording, which was released October 14. He also signed with Kill Rock Stars in 2015. Nathan was the winner of the Seattle International Comedy Competition in 2014, voted into the Willamette Week's "Portland's Funniest 5" in 2013 while releasing his first comedy album "I Black Out" that same year, and was crowned "Portland's Funniest Person" in 2012.
Gabriel Rutledge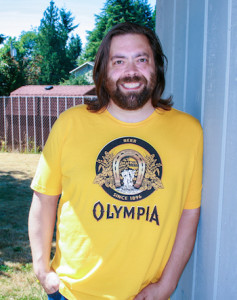 Gabriel Rutledge was the winner of the Seattle International Comedy Competition and has made television appearances on Comedy Central, FOX, Nickelodeon, and the nationally syndicated Comedy.TV and Comics Unleashed. 

He is also a frequent guest on the Bob and Tom radio show.


Gabriel has performed at the HBO/TBS Comedy Festival in Las Vegas, the Laughing Skull Comedy Festival in Atlanta, the Bridgetown Comedy Festival in Portland, and the Great American Comedy Festival held in Johnny Carson's home town of Norfolk Nebraska.