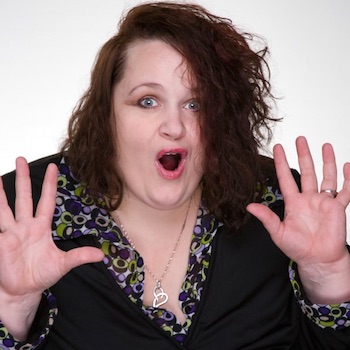 Comedian Susan Jones is headlining Comedy Underground October 29-31, 2015.
She was interviewed by Brett Hamil for CityArts.
Susan Jones has outrageous stories of working in stand-up comedy. I have personally witnessed a few of the stories myself. She has been a fixture in the Tacoma comedy community for years and has worked with a number of comics over the years and used to work with comics like Brody Stevens, Joey Diaz, Josh Wolf, Teina Manu, Ralph Porter, Heneghen, Kyle Cease and Kelly Moran.
Some of them went on to become notorious nationwide.


Susan Jones is a Seattle-based comic who's been going at it hard since the '90s. She's a Puyallup native, single mom and former Tacoma strip club DJ who can instantly silence a rowdy roadhouse crowd with her commanding stage presence. In the past decade of constant touring she's also developed the more subtle skills that are the mark of an accomplished veteran. She's reached a point in her career where opportunities have begun to open up for her: theatre tours, television appearances and development deals.
You can read the entire article at: http://cityartsonline.com/articles/qa-comedian-susan-jones